2020 in retrospect, some year it was!
In October 2020, the manager of a prominent lodge in the Sabi Sand asked us if he could have a 2020 calendar which has our images in it. We had just promised to bring him a 2021 calendar when we were next there in November 2020. Why ask for this when he would have its use for just over a month? His answer was a very interesting one "There is no doubt that 2020 will go down in history, so this calendar is part of that". How right he was. We took him a 2020 calendar!
Many of us will remember 2020 in many different ways. It is after all the year of Covid19, the year we were saw change, probably more so than most of us have seen in our lifetimes. For many, a very sad year, jobs lost, businesses closed, investments affected and for some, being afflicted and affected by this dreadful disease. We probably saw our behaviour more regulated during 2020 than in our entire lifetimes up to this point, some of it tragic, much of it ridiculous and some quite laughable, as our government battles to come to grip with this "new normal".We can view it in many ways, but one thing South Africans do well is take things in their stride.
But let's look at this past year as it was. For many, fortunately us and many who will read this, we got by, we made the most of it and as we reflect on the better parts of this year that will go down in history, we invite you to do so too, to remember some of the high points, the banter, the laughter, the fun and the moments when we made it what it was. There are many really special moments. We spent time with amazing people in amazing places and all present got amazing images, even though we heard a few PEP's (Panicked expletives when under pressure). This blog will have a few of those great images from this year but it really is more about the fun, the tales and the more light hearted stuff. 2020 began with the usual optimism with which new year's tend to all begin (little did anyone know what lay ahead).
Soon enough the wanderlust kicked in and we began to feel like getting into nature again, as we had done in 2019. Before long, we were eyeing out the Okavango Delta, at which stage there was no talk of the dreaded Covid. We got an opportunity to get there in February and this was offered to a number of people. In the end it was John Mostert, Garry and Celia Fourie and ourselves. There is much that can be said about those small planes that take you to the delta from Maun. They are small, they are numerous and they are usually flown by people who are younger than many of our children!! and that makes them both adventurous, and scary.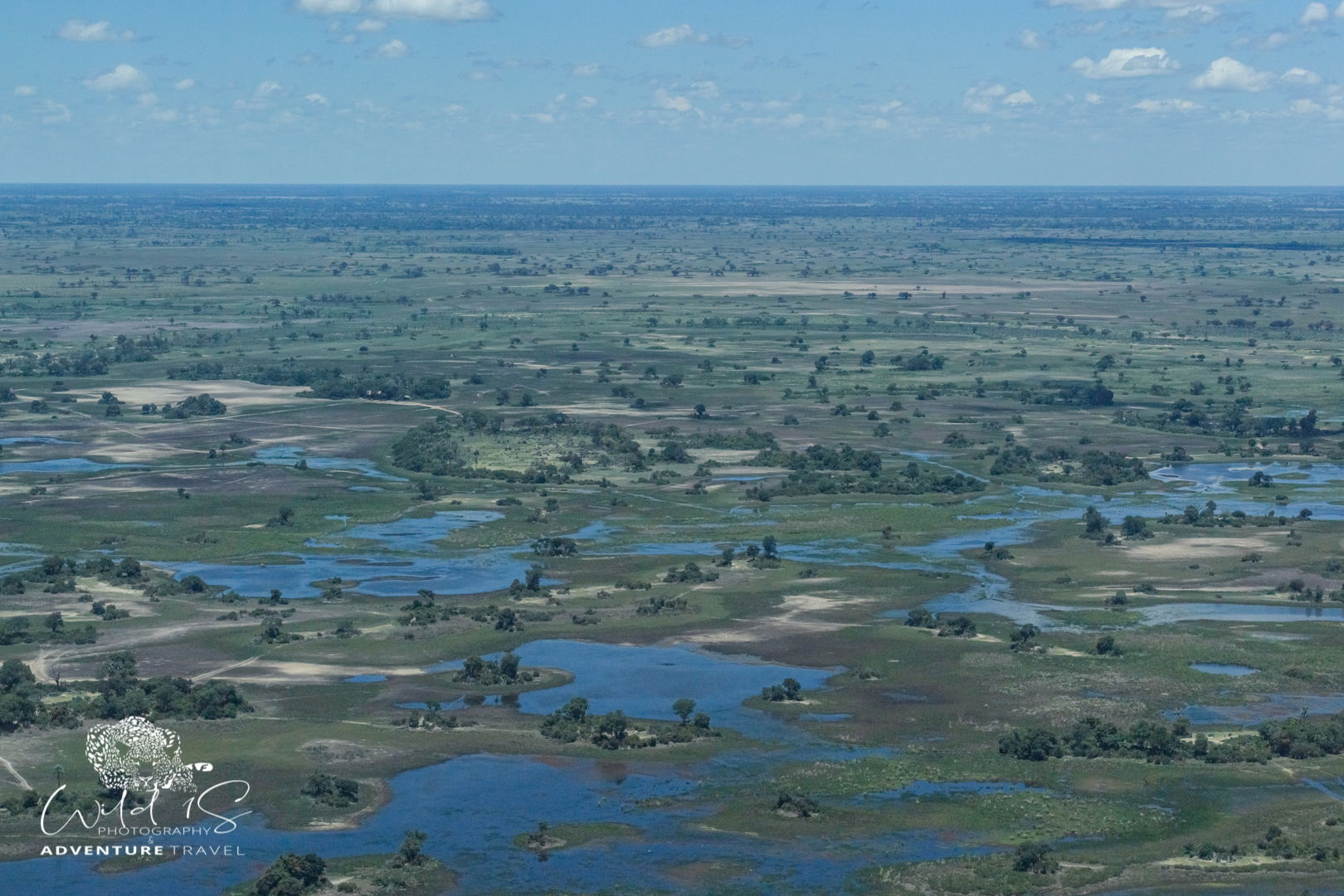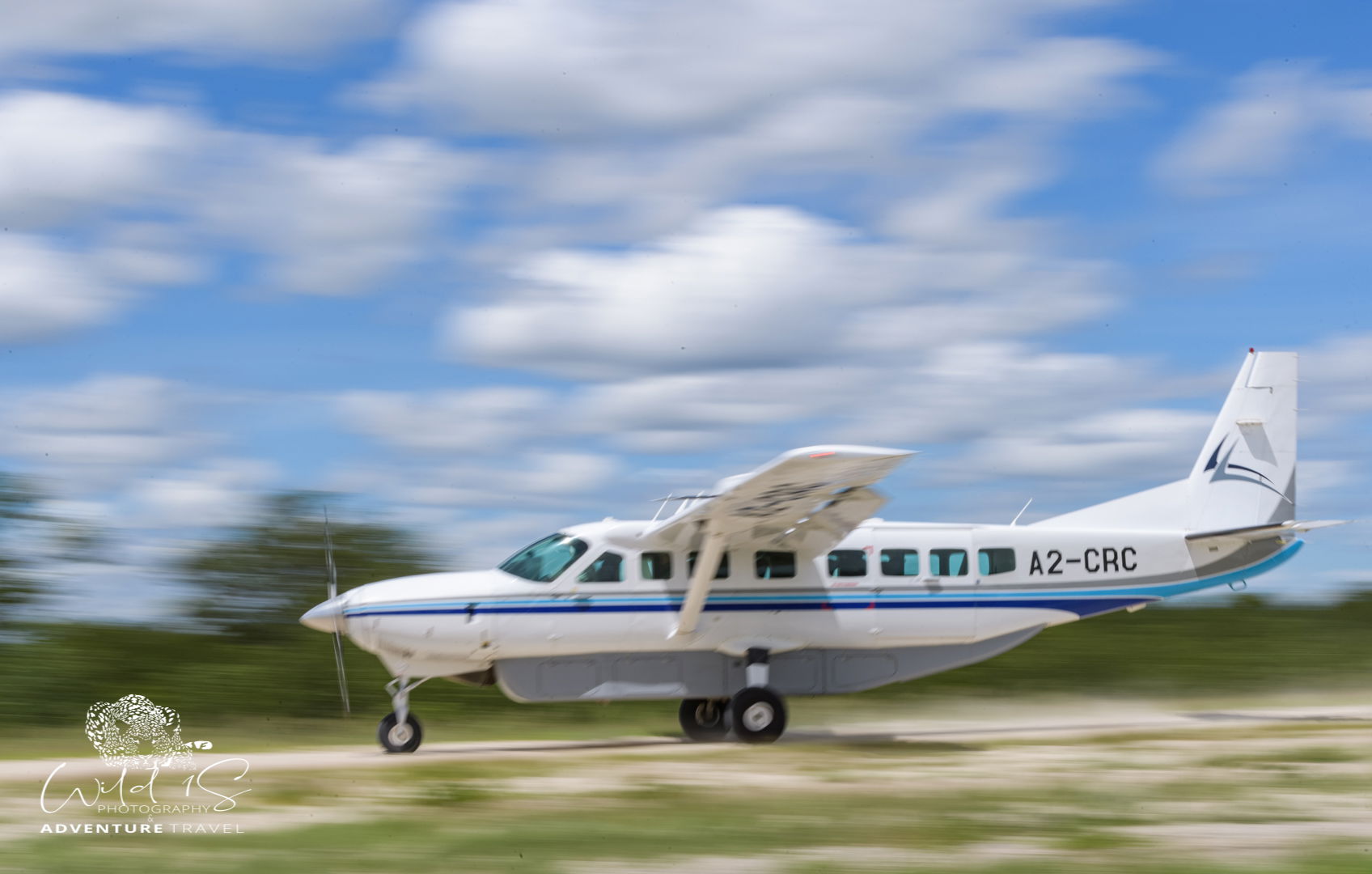 Anyway it all went well, so we thought, and we arrived at Savuti, our first stop. We went out on our first afternoon drive in the company of Oris and all was wonderful. Some clouds looked a touch ominous and he took us into camp…….just in time for us to be hit by a storm which was unbelievable. Wind, lightning and thunder. All huddled in a corner of the main dining area in ponchos, we watched the rain whipped by wind, wet and blow us about….and stop suddenly, giving way to a magnificence and late light which words make hard to describe. Quite a start to this adventure.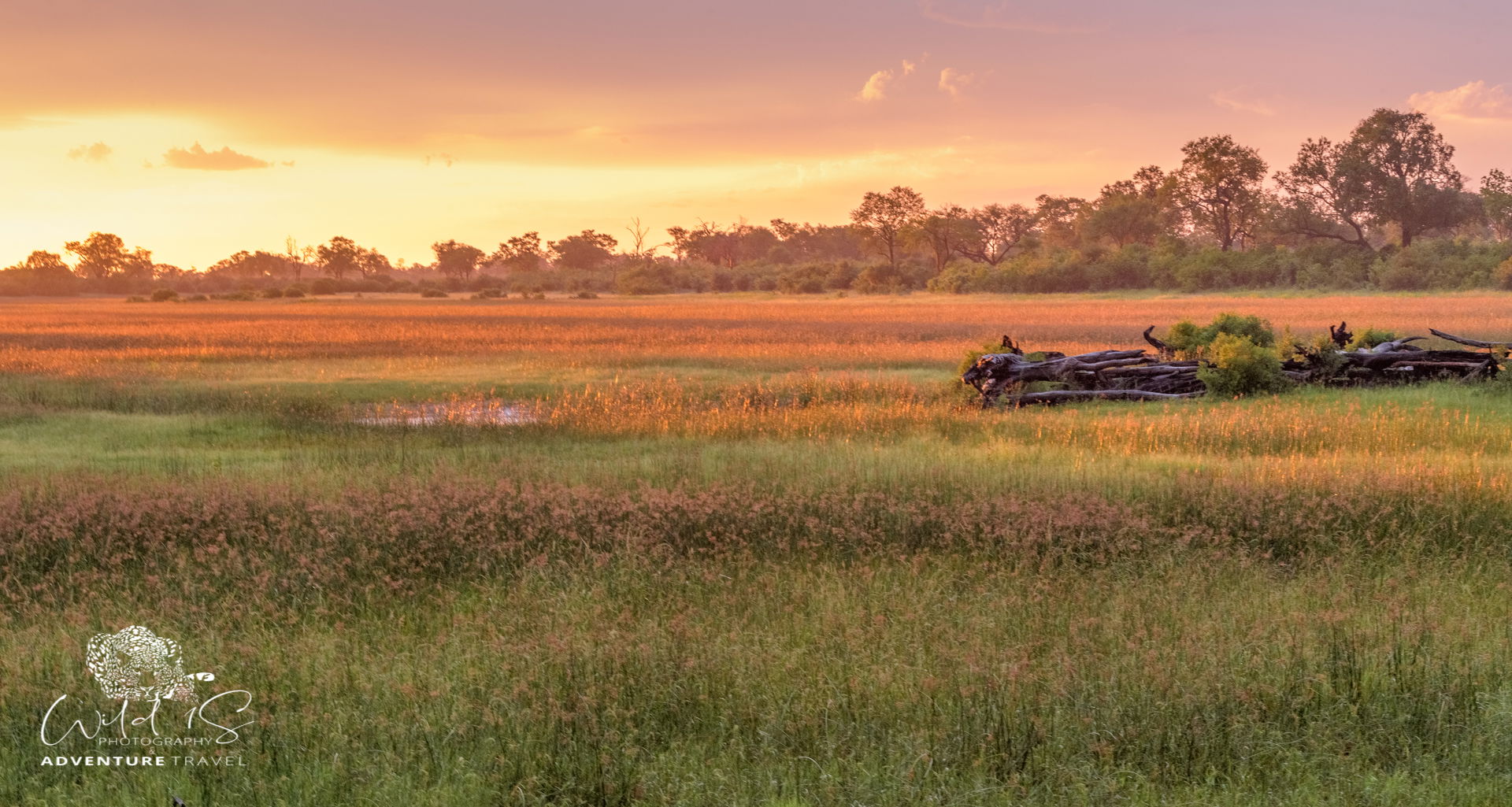 After the storm.
We were then told that our camp had been quite severely damaged and that we would be taken to Kings Camp, a sister Wilderness Safaris camp, the next day. We just needed to pack, leave for our morning drive and we would arrive at Kings Camp instead of Savuti, where our luggage would be awaiting us. We had a great day, saw plenty and duly arrived at a camp that is again hard to describe. It is on a bend over water, set in sheer magnificence and wonderfully appointed. We had a drink in the midst of this breath taking scenery and were treated to an amazing meal. The next day it was noticed that we were short of a passport. Panic, searching, phone calls messages and we were assured that it would all be solved. The next day was great and included a leopard cub in a tree…..and a retrieved passport, which we were told would be delivered to us at the next camp. Relief. Was the owner sad he would have to leave and not stay longer? That evening was once more magical. The next day we were to drive early and then get transferred to our next camp, Chitabe. We had a great morning drive.... and got stuck in mud en route to the airstrip……..all efforts to get us out seemed in vain but we all were of great cheer and joviality and jokes the order of the day. We eventually got out and then learnt something, the true meaning of the expression "Ferrari safari" as we got to the airstrip, ahead of time!!!!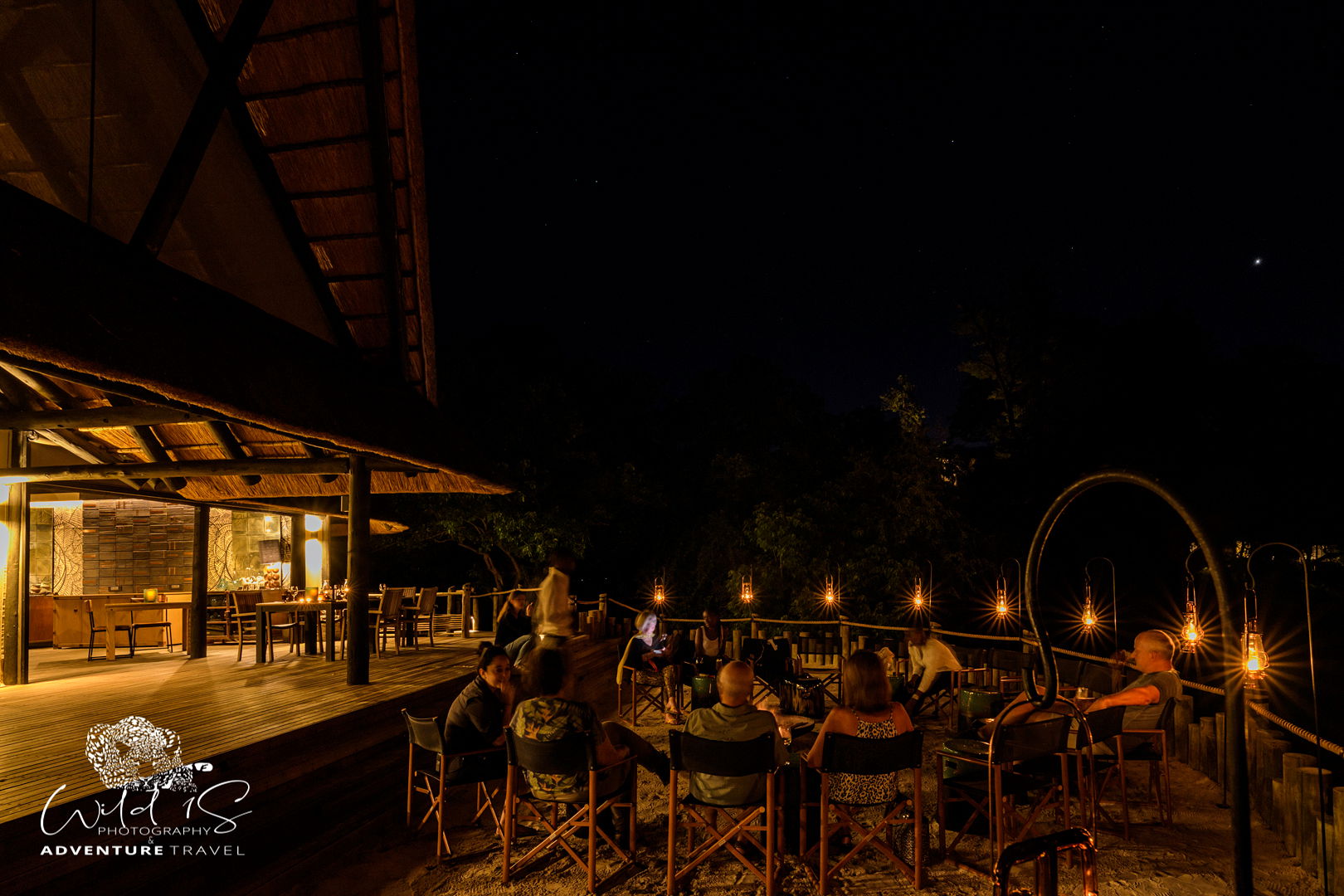 Pre dinner drinks at Kings Camp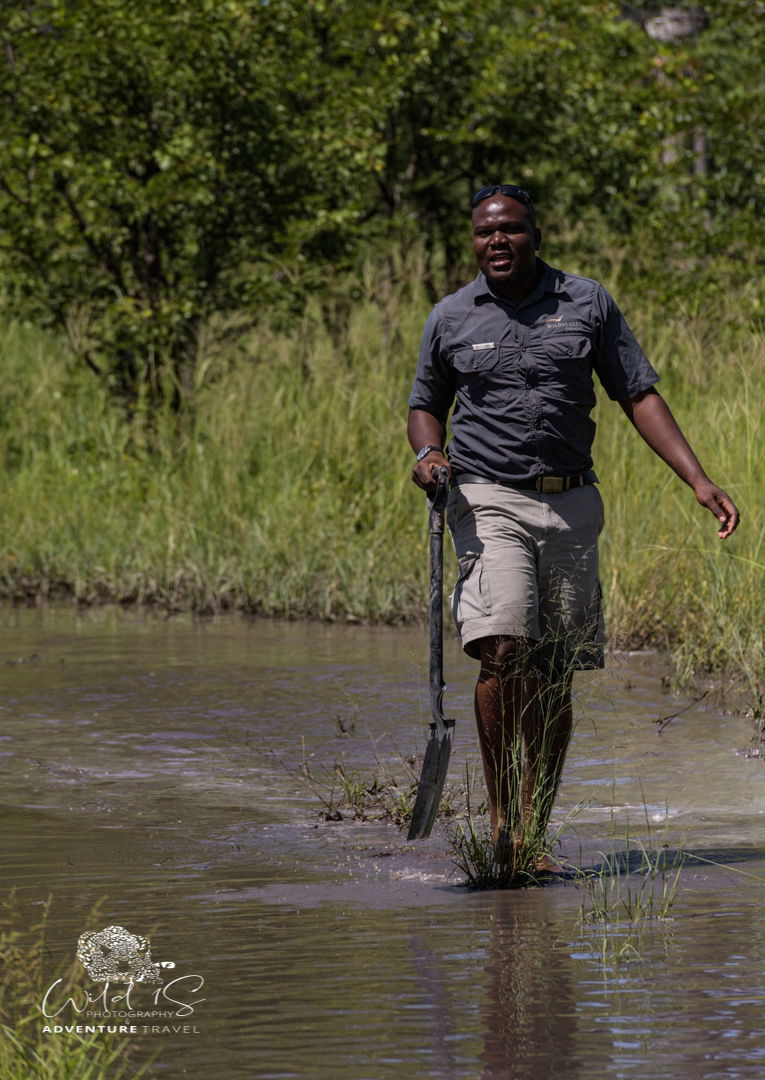 Oris making a plan to get us unstuck.
We got to Chitabe in the afternoon and were met by the team there. The Batswana people just have a way of dealing with guests. Out guide Finley was a soft spoken, large, unassuming man with what can only be described as a great gift when it comes to wild animals. His ability to spot them and anticipate their behaviour are quite breathtaking. Chitabe is situated in a place in the delta where the game is abundant, making sightings really rich. We could go on about what we saw, but that of itself would make for a very long blog. We won't, other than to say that not one of 6 drives was even close to being "ordinary". Super sightings in super light can only result in super photography. By our first drive, several of us were not fully well (tummy bug), so much so that I (Marc) had to lie on the rear seat while we pursued wild dogs through the bush, something of a first for me and way out of character!! One evening , I (Marc) could not eat. We had a lovely boma meal served and after a small starter, I decided to go to the room and into bed. On two successive nights, we had seen leopards in the camp and so we were only allowed to move by night with an escort. I asked for an escort which was duly provided. Jaded, I got to the room, said thanks and goodnight to my escort and proceeded to disrobe, the idea being to shower quickly and jump into bed, hoping to feel better by the next morning. I then glanced down and…….. horror, I saw a lens coat covered lens and camera next to me on the floor AND THEY WERE NOT MINE!. In that moment, I realised that I was not in my room, but in John's!. The rooms are rather far apart and by that time, my escort was gone and out of earshot. What was I to do? I got dressed, and thought about my predicament. I then decided that I would need to get to my room, which I did, powered by cell phone torch light and a great awareness of sound. I made it, without seeing, hearing or feeling anything physical. During our stay in this great place, we had a special treat in the form of a sundowner stop next to a scenic water hole, accompanied by drinks and snacks as the sun said goodbye to an amazing last day. The next morning it was drive again, great, with a lion pride highlight, after which we said our goodbyes and began our journey home, the missing passport having joined us at Chitabe.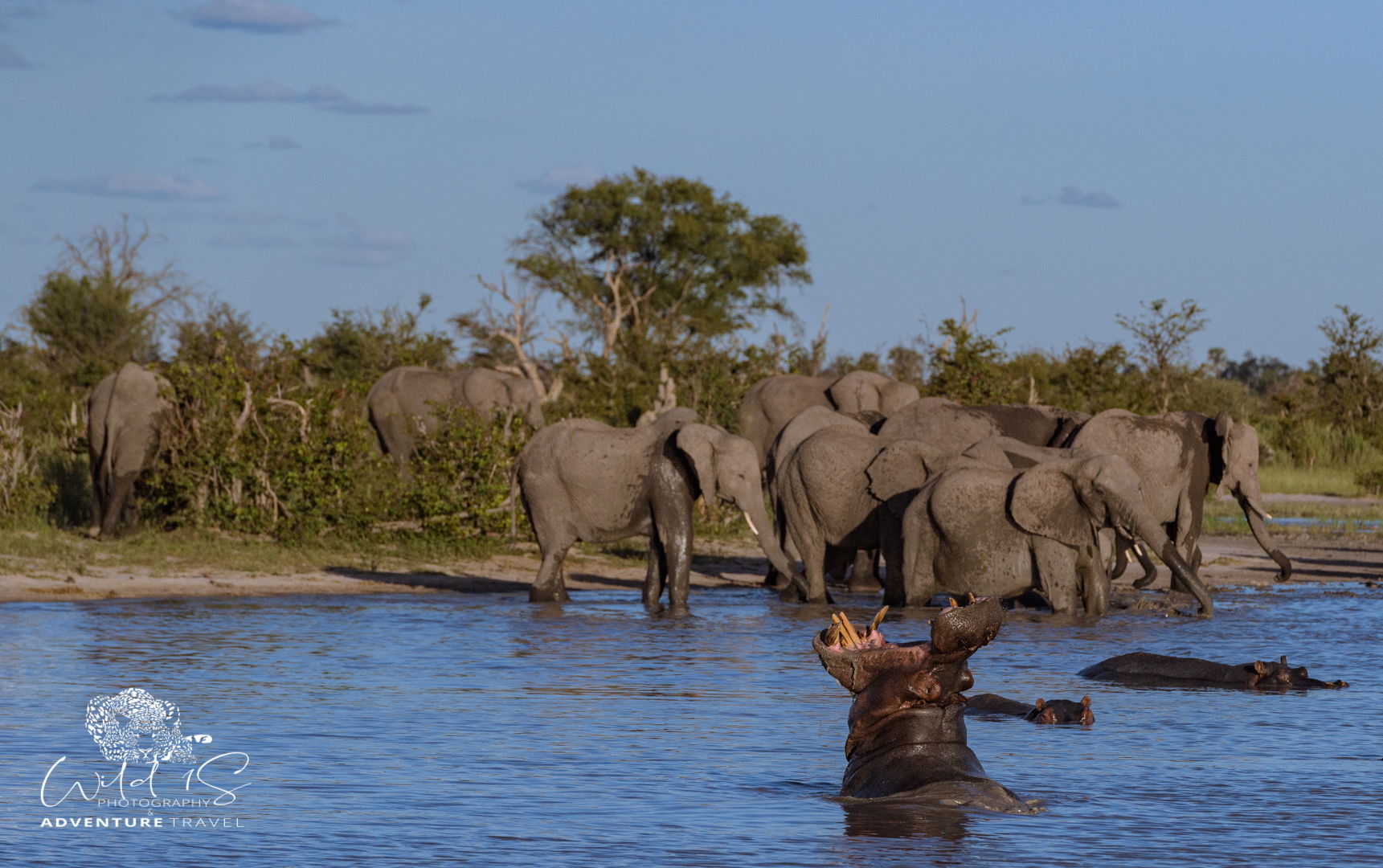 Scenes from Chitabe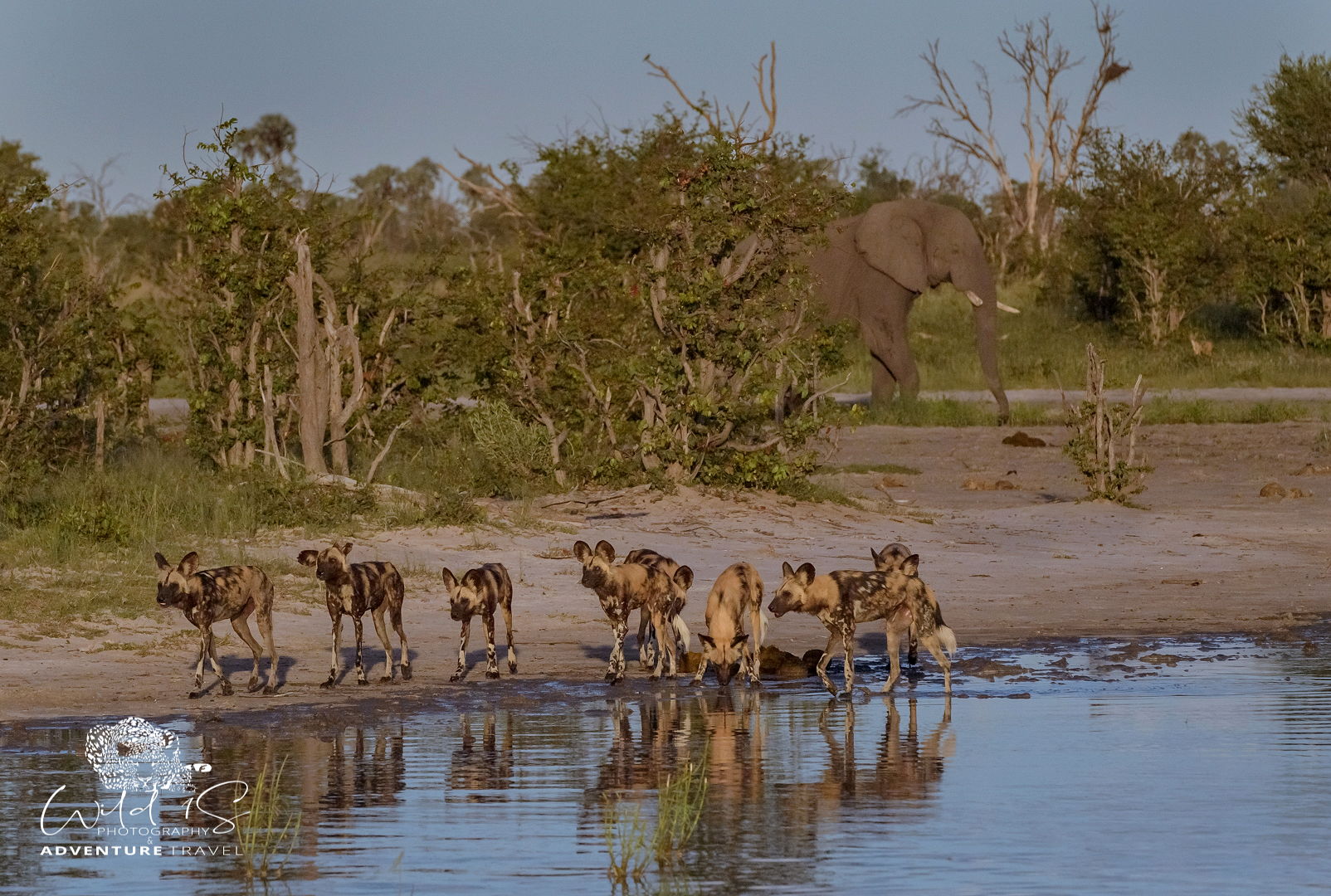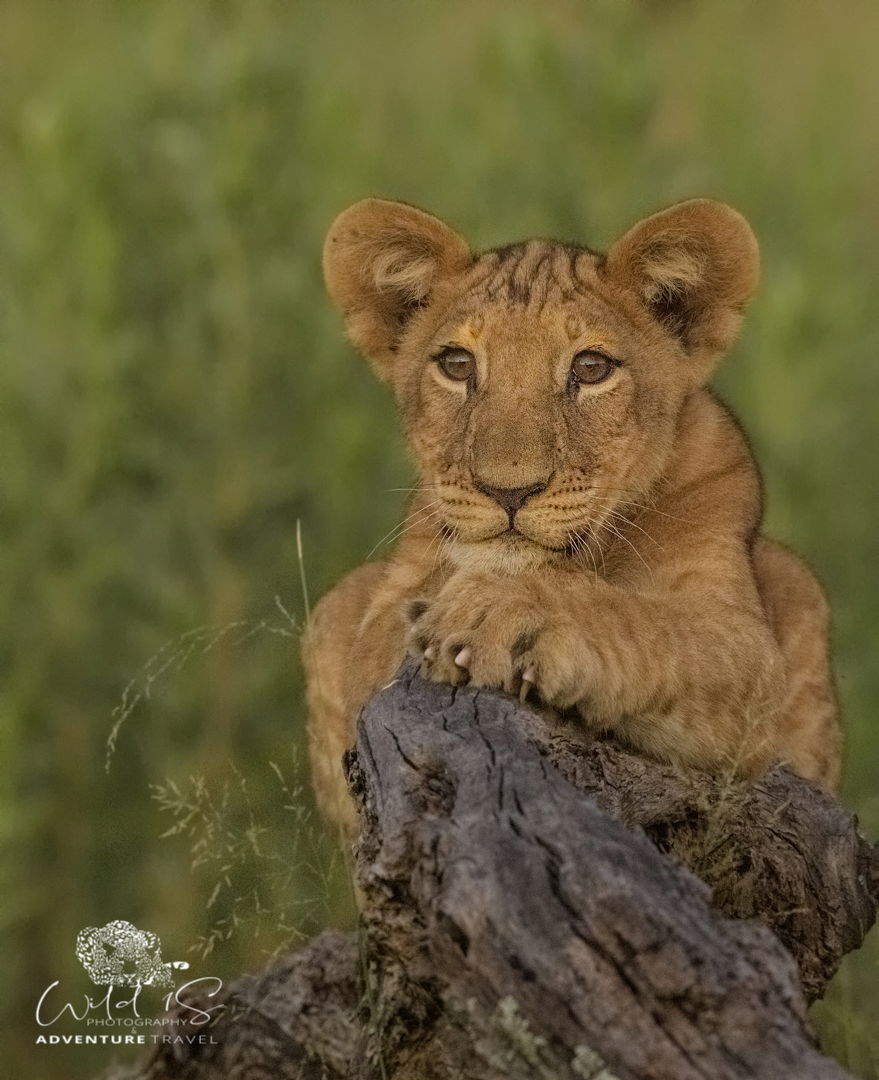 The next part of the year was the hard lockdown. That included cancellations, re arrangements all done in an atmosphere of uncertainty. As far as photography was concerned, it all got down to stuff you find around home, light tents, focus stacking, a bit of own study and given out education, and it of boredom, while this whole thing played itself out. This can only be described at a feeling of imprisonment, even though we made the best we could of it. 55 days later, we were invited to friends nearby farm, which we did, illegally and armed with permits. Talk about a treat, once again in the sunshine, wind, hearing the sound of running water and feeling free. This defies description.
Then came an adventure to Zimanga. Again armed with permits and wary of roadblocks, we set off. All went well, until we drove up to a roadblock. Pandemonium. Stella while avoiding eye contact with the police: "Quick, phone Bruce and Jenny, tell them about the roadblock"…..and there they were on our right, passing us!!! The adventure was good in all respects, different, with room service meals, own tripods and vehicle being sanitised as we alighted. In August, the other half of the should have been April adventure went to Zimanga, replete with flights, permits etc. but slightly lower on the restrictions. We even sat in the dining room but no alcohol service…..but for a plan we made.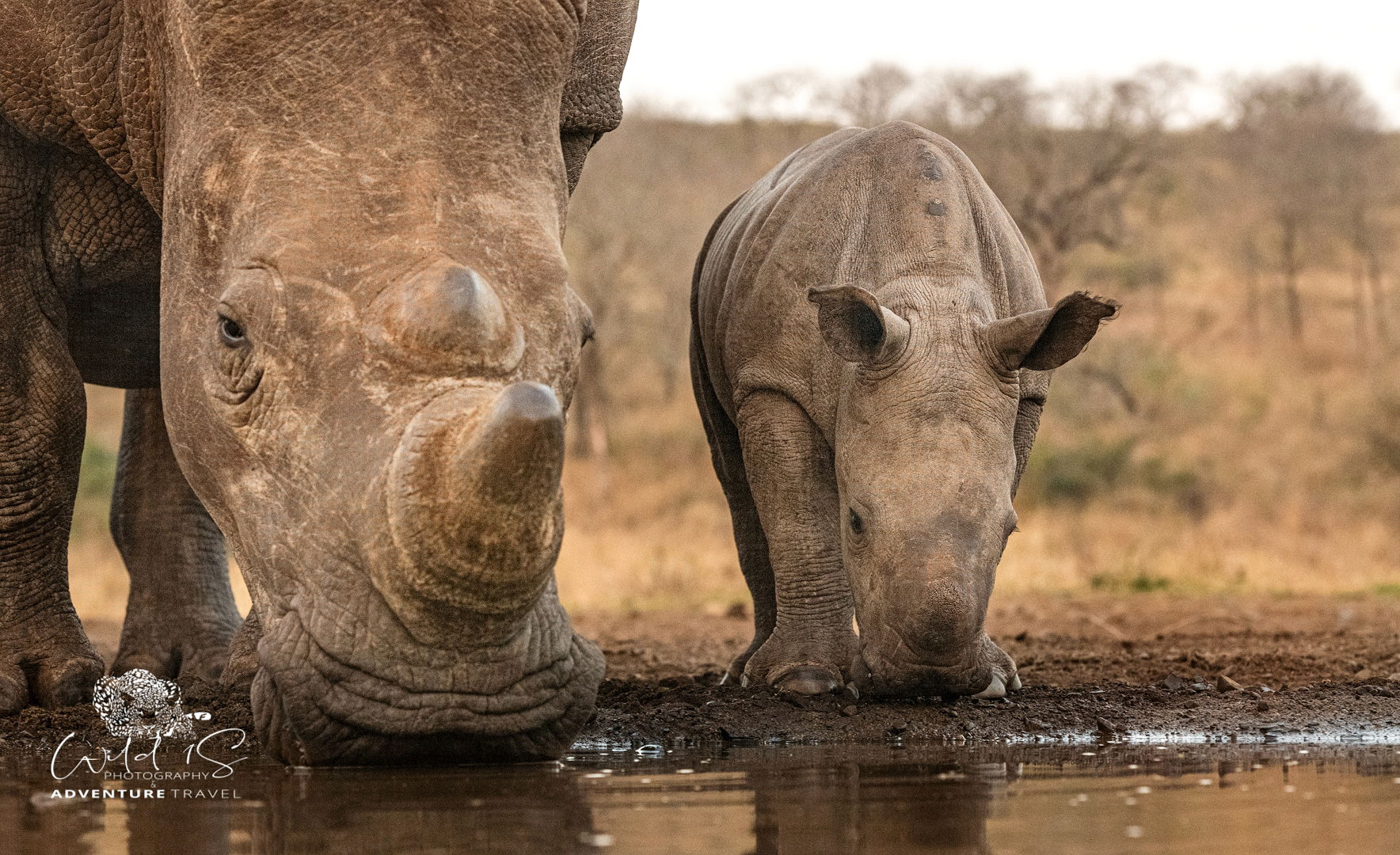 In late September, I, Marc, was to accompany my daughter to relocate from Hermanus to Pretoria. Never one to miss an adventure, especially in a by then adventure starved year, I chatted to Gerald and Marie, a pair of crazily adventurous, spontaneous people. Long story short, we went to the Cederberg. There is probably no other place in SA and few worldwide more suited to night photography and the phase of the moon suited the dates perfectly. In a short while we were booked into a great place in the Cederberg and on our way there. We got there only to be told that there were severe (Covid related) restrictions to make sure we would battle to get our nightscapes…….but they could offer us a guided place, which we eagerly booked. The manageress went to get our keys on a bicycle. Her name being Marelise, Gerald seized the opportunity to compliment her improved cycling skills, to the mutual laughter of all. During lunch we tried to get an entry code to a great place out of a waiter, even telling him that I had done prison time where Gerald and I met as inmate and prison doctor, could not move him……but Marelise to the rescue. We had the code, although she sternly said she would deny she had given it to us. It felt quite "criminal" to enter this beautiful place illegally but that was soon forgotten after some scouting before sunset, some sunset photography and a glass of wine after dusk while we waited for the dark sky to set in and zodiac light to vanish. We then embarked on some amazing photography, rocks lit up dimly………….until we saw distant headlights approaching us, that is. That's it, we were now going to be caught. Arrest? My instantly rehearsed line to my lovely wife was "Hi Stella, we have been arrested, do this, do that etc." Hastily I switched off my little lights, destroying one in the process, and told the others "no rear of cameras on and stay low" only to hear Marie say "and what about the open car with everything in it"….oh no, I thought, wallets, cell phones, snacks, camera gear. We waited for what seemed an eternity and….an Audi drove up……..relief, they were other people from our lodge.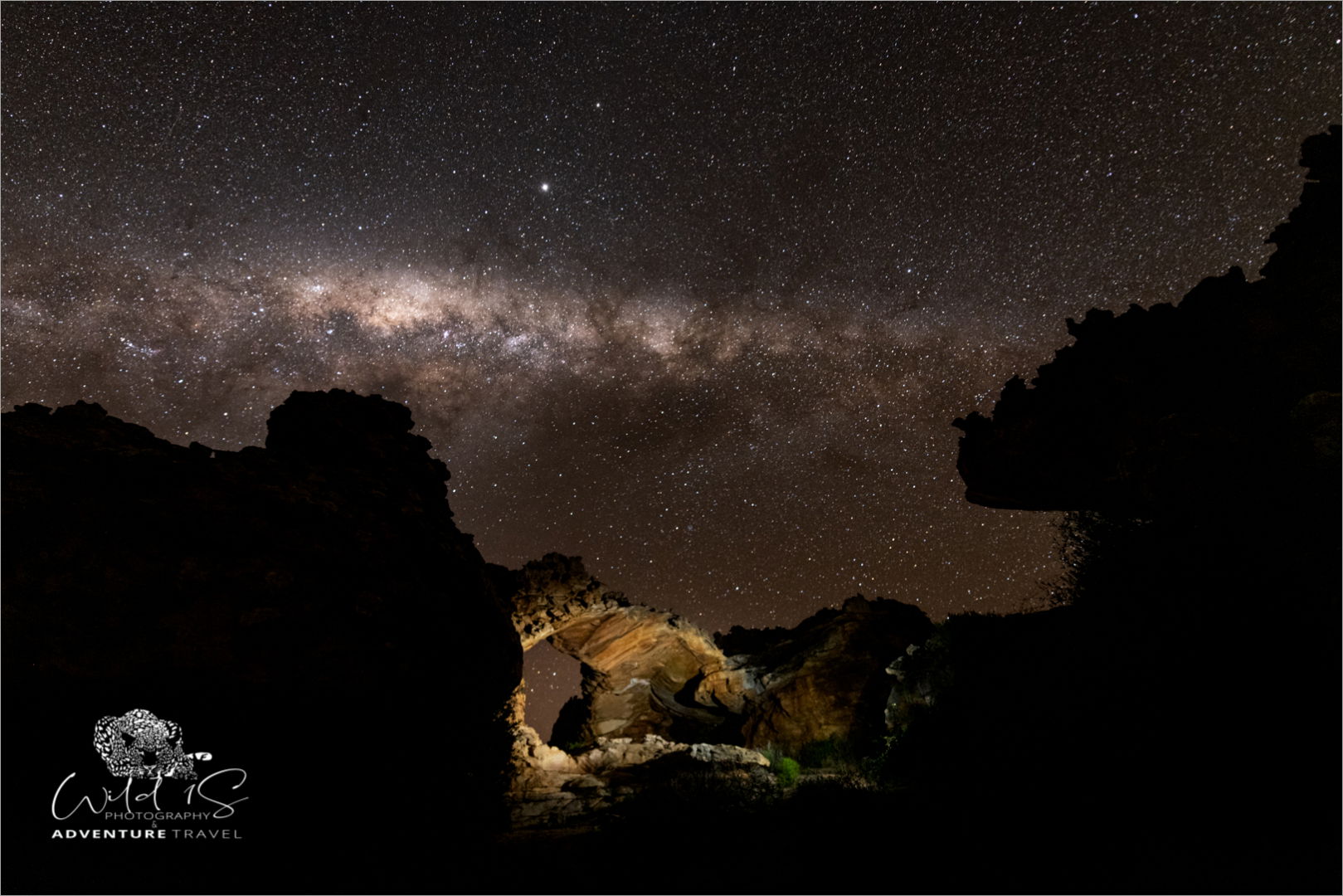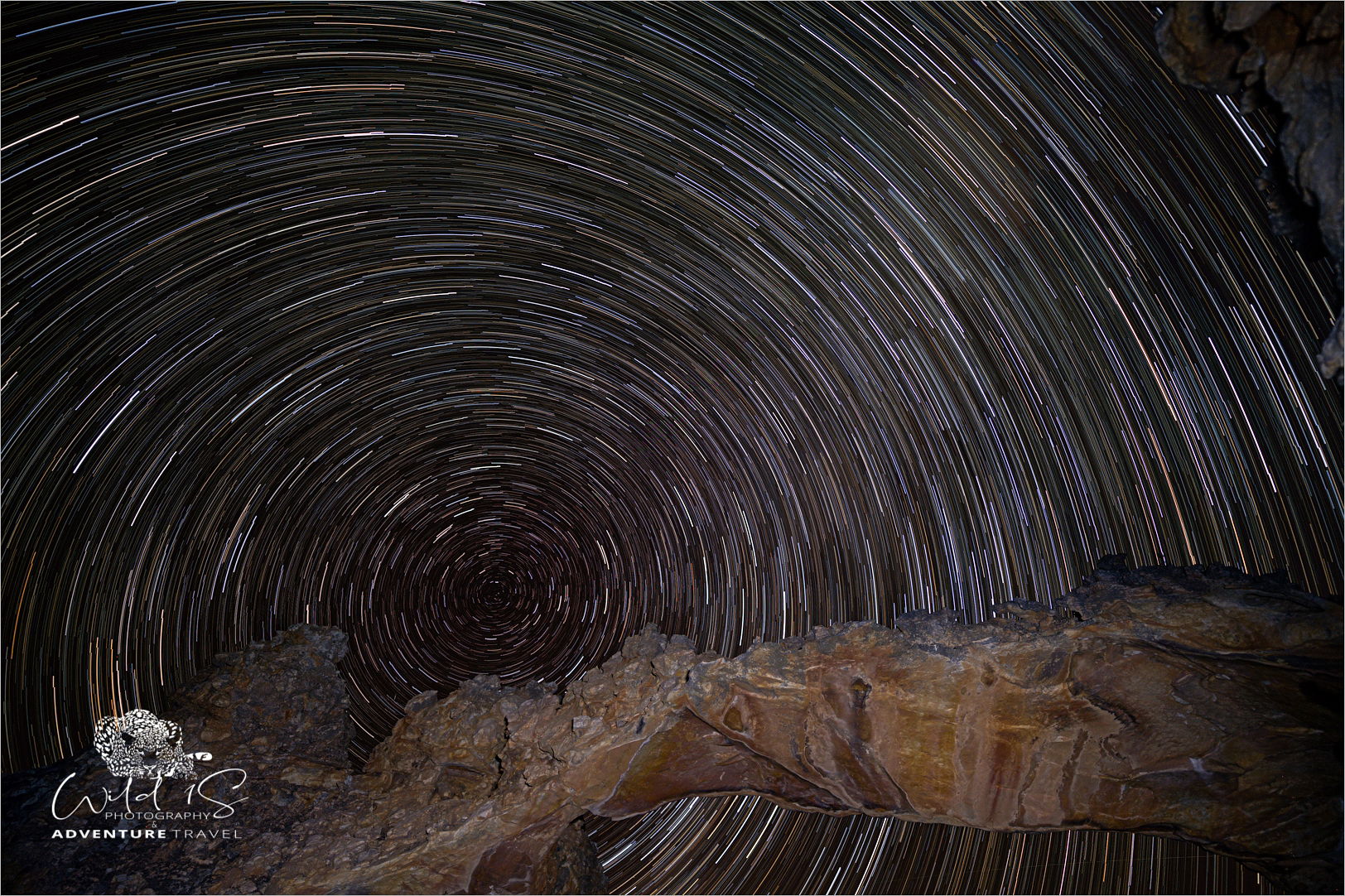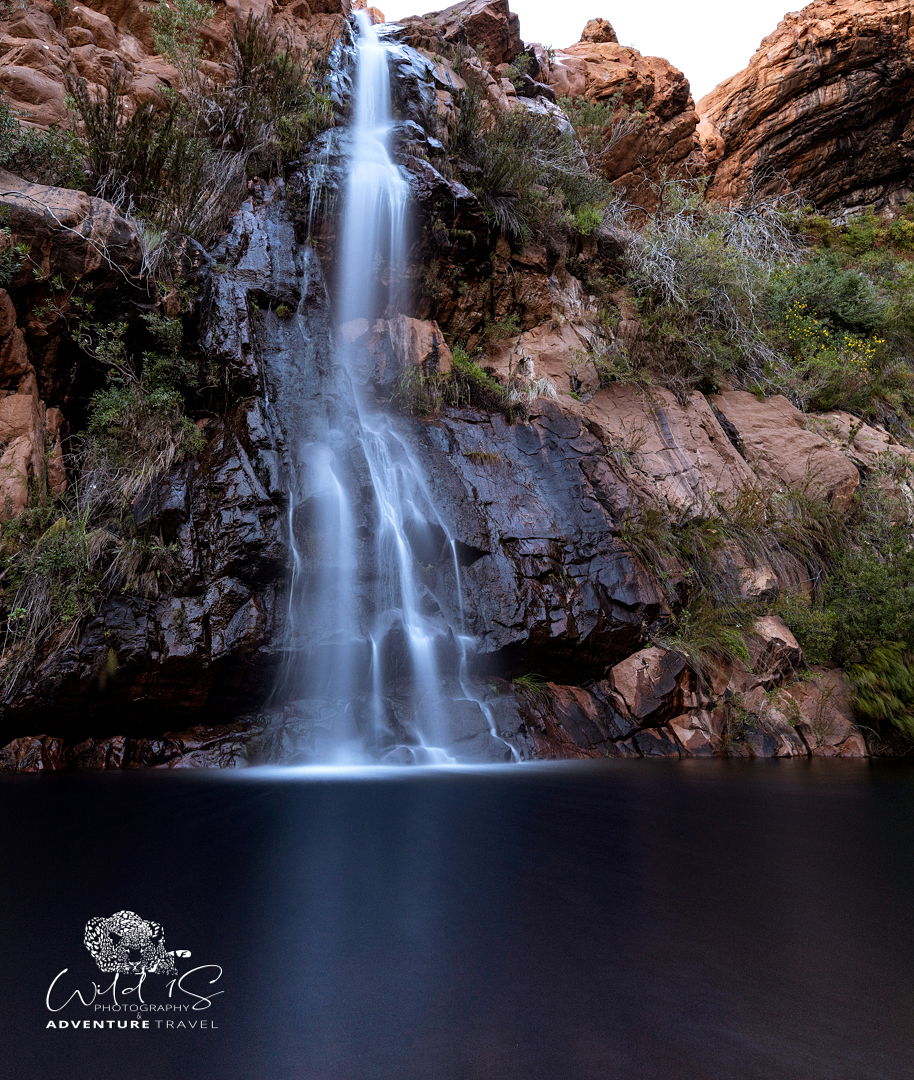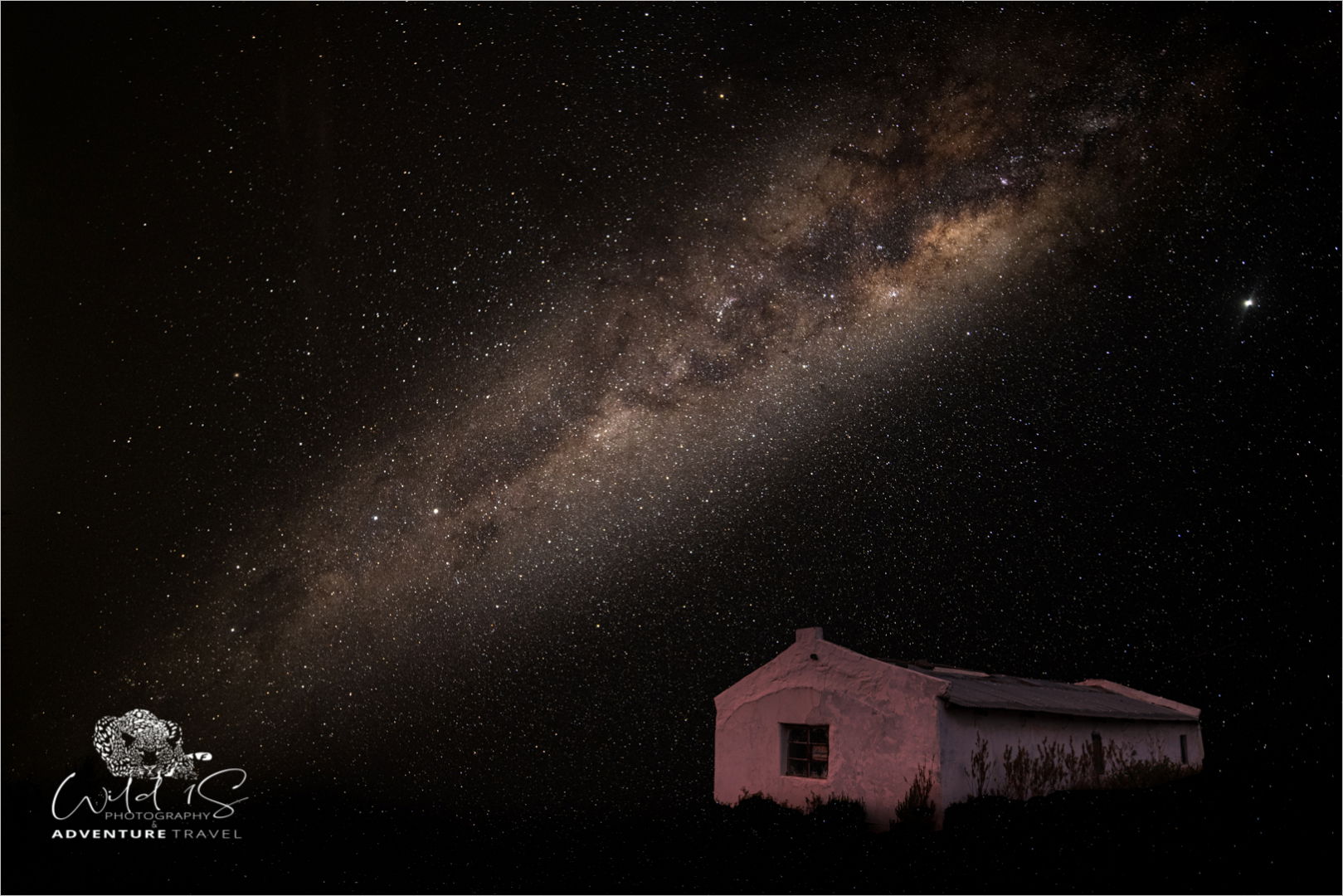 Scenes of night and morning.
Then came an overnight stay en route to Pretoria at a place where rare nocturnal animals were known to be. 5 targetted, 4 found and photographed….but not the main aim. Too bad, happens.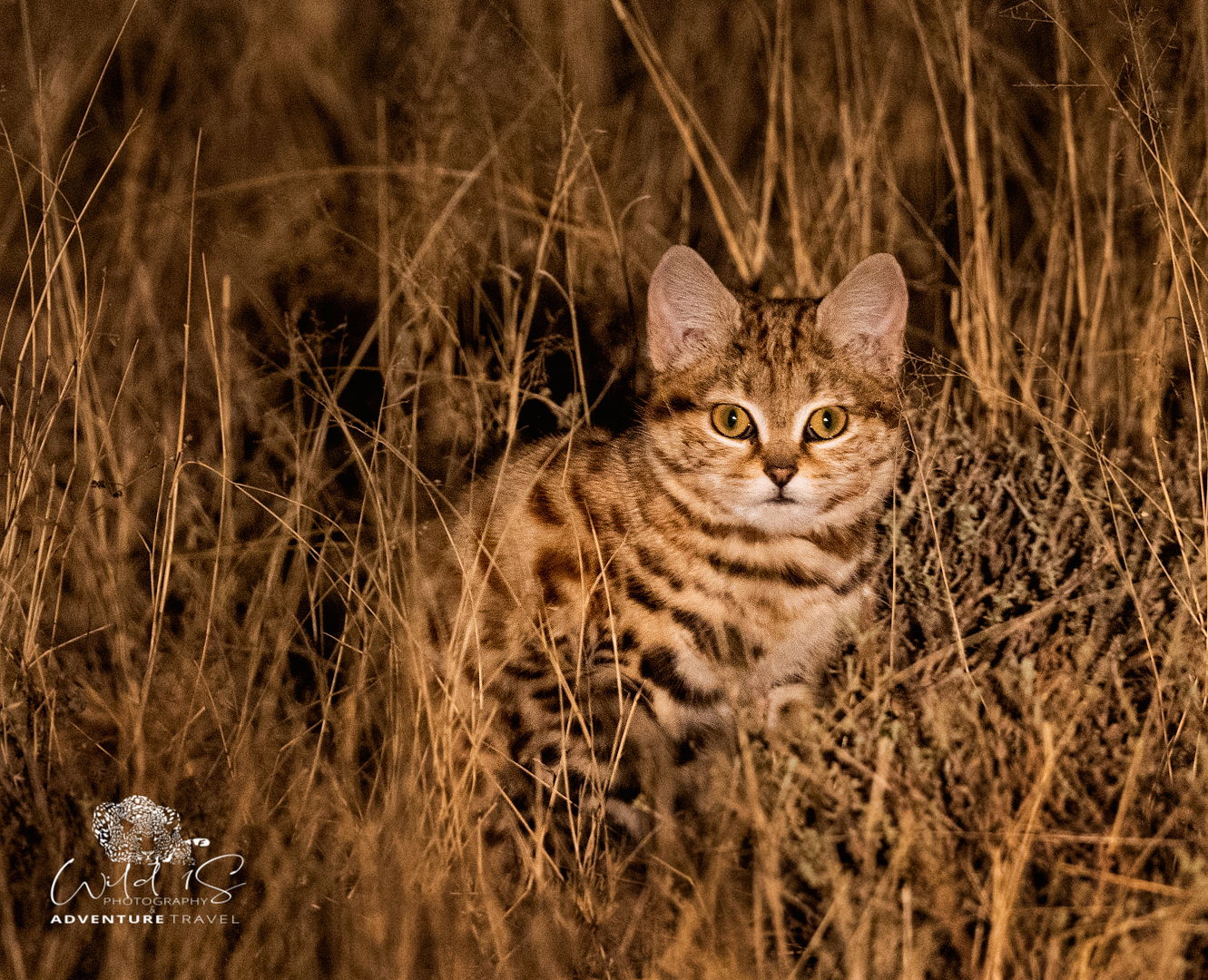 Black footed cat, super rare (poor photo, better than none).
The next adventure was a rather spontaneous one at Tiger Canyon near Philipolis in the Free State. This place is not without controversy as it was founded by John Varty and he brought in some habituated tigers which are not, from a layman's point of view, endemic to Africa. Nowadays this small population breed, hunt and exist in a habitat which suits them well. This small population will of course never solve the crisis in which the tiger finds itself in due to the human wildlife conflict but it is something. They also have a variety of other species including cheetah there. The idea came from Jenny Reid and we found ourselves there after spending a night near Kimberley at the place where we hoped to see the rare nocturnals. Once more 4 out of 5, but this time but this time including the aardvark, and photographable at that. Tiger Canyon was great with amazing light and the stars were able to be photographed there. We got late news of a cancellation from the group after us and two whose names shall remain secret, left Stellenbosch and made Tiger Canyon in the latter half of a day. What can be said other than that the adventurous streak in some is really irrepressible.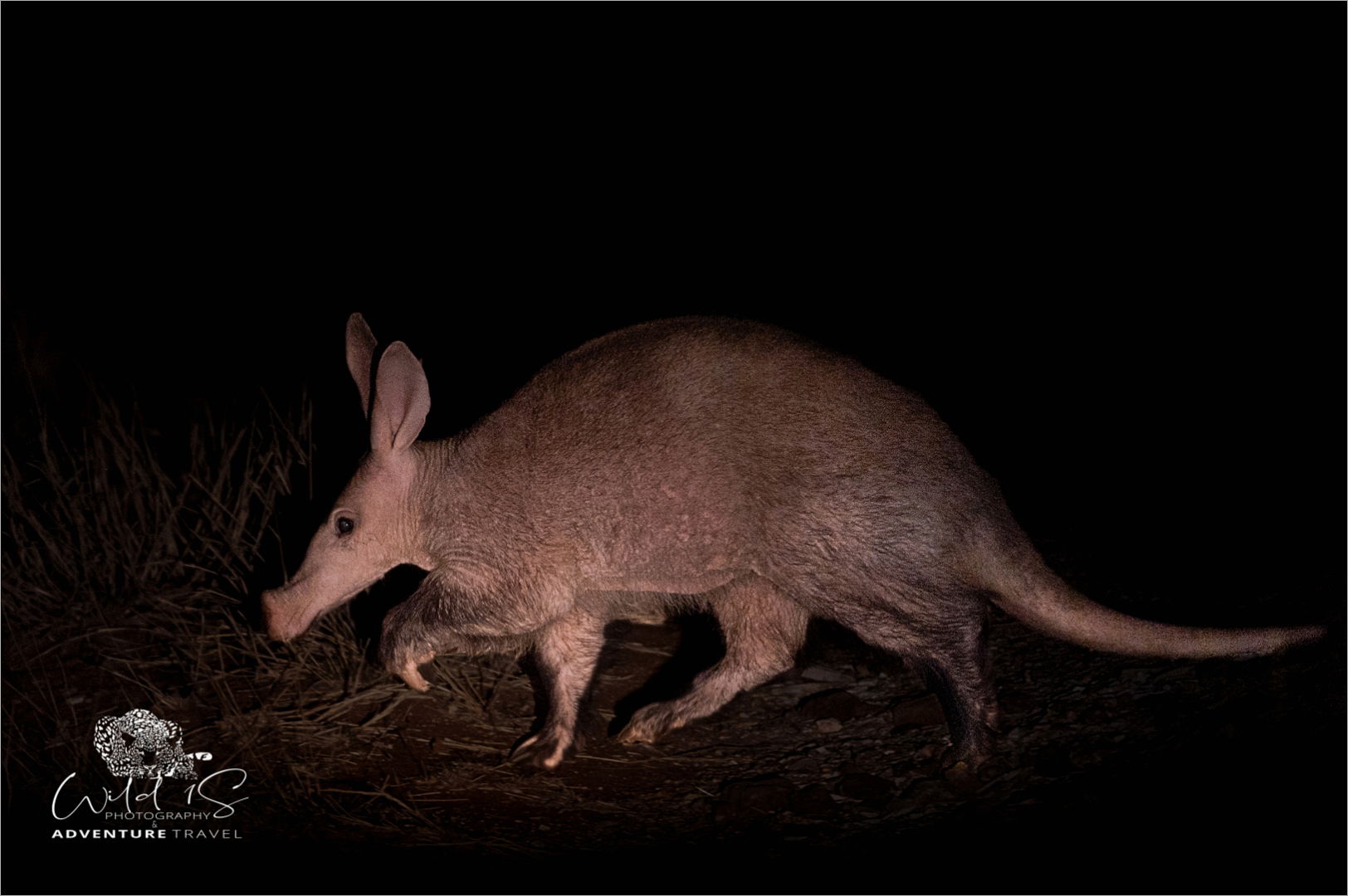 Aardvark, elusive and captured.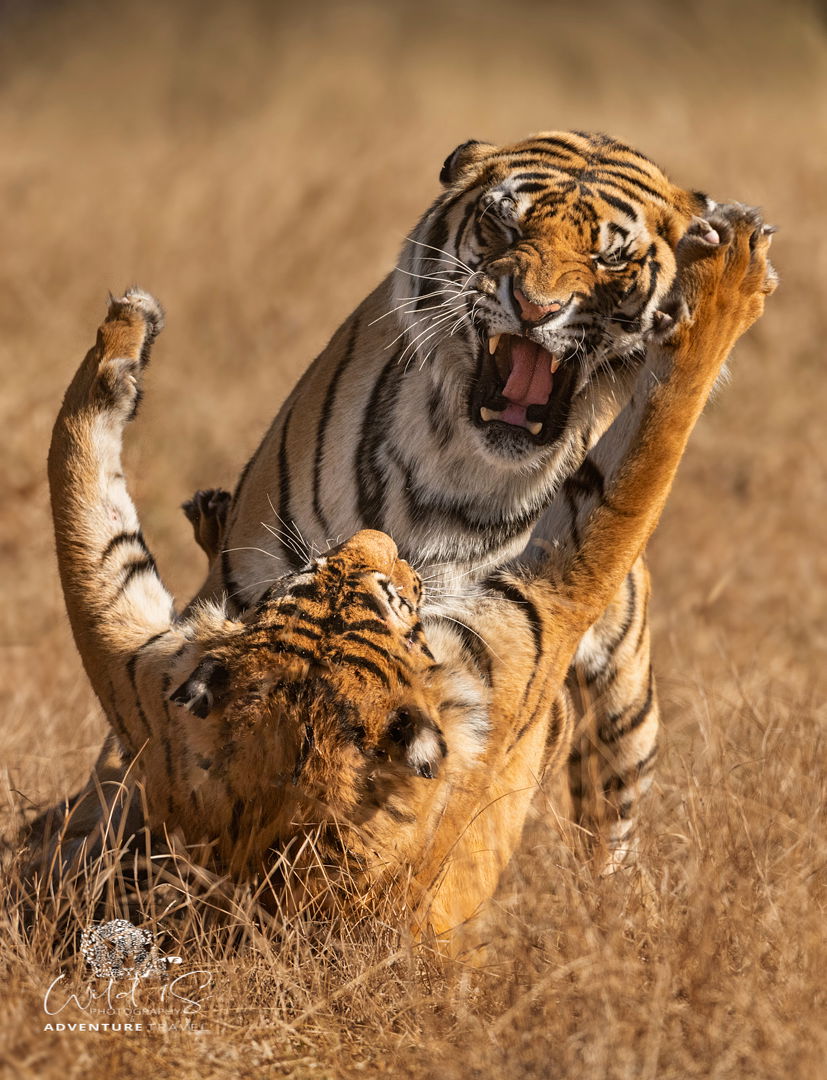 Tigers mating
Then came what must go down as one of the best adventures of this turbulent 2020, Sabi Sand. This reserve, part of the Greater Kruger is quite something and without doubt the leopard capital of SA. The entire trip yielded no less than 15 leopard individuals sighted some 19 times. This blog is about the experience rather than the photography so let's leave it there for now. Our first stop was at Djuma in the northern Sabi Sand, a place made somewhat famous by its televised broadcasts by Wild Earth, which are followed by many internationally, with heightened interest since the lockdown of 2020. Its leopards are household names. Here we had a great stay enjoyed by all. Apart from a functionally illiterate chef, causing a challenge or two, it was awesome, aided by all the jokes and banter. After leaving Djuma, we made for Savanna Lodge in the Western Sector of the Sabi Sand. One of the spin off effects of Covid19 was that it caused may foreign visitors not to visit SA in 2020. This in turn caused a number of lodges to advertise prices which were attractive to South Africans, causing them to visit what may have been less easy normally. Savanna was such a lodge. If only the guests knew what awaited them here……..Our guests always receive a small keepsake on their adventure. This time, we had a planned that they would get an inscribed and signed copy of the book "Living the Wild Life" personally presented by the author Dr Ian and his wife Merle Whyte who would be at Savanna while we were there. Savanna rose to the occasion by setting up a surprise sundowner and snack at which Ian and Merle awaited our arrival. The surprised guests received their books while the African sky faded from day into night, flickering lanterns and sounds of hyena echoing into dusk. Savanna excelled in every way. On the last night, we had a great lion sighting after dark, delaying our arrival back in camp. Mindful of this, the guests were asked to go straight to dinner. Neil Whyte, our ranger/guide, told us that that would be irrelevant. We rounded a bend to be treated to snacks and drinks served around 106 year old train coach from the old Selati line in which a 5 star dinner followed, accompanied by the aptly named Railroad Red wine. Sadly the next day meant the end to Savanna and indeed the Sabi Sand adventure for all but 3 of the group but it was good to see the joy of everyone and to know that they were leaving with indelible memories and loads of great images!! The three in question went on to a place in the Grietjie Nature Reserve called Antares Bush Camp and Safari. This new smaller self-catering lodge sleeps maximum eight and has a rather great new hide. We settled in and went to the hide in the early evening, glasses of wine and computers with us as the hide is well equipped. We were accompanied by Ian, the owner. Suddenly, we saw something, a leopard flashed across the open area beyond the hide and disappeared. Ian said he would go to his nearby house and see us again later. Silence. I (Marc) settled in to edit some images and John was busy with messages when Stella prompted me quietly. To our right was a head peering over a bank…………a female leopard. She furtively slinked her way to drink while Stella got John's attention. She began to drink and we captured her doing so. Suddenly BANG!. John's empty wine glass falls on to the wooden shelf next to him. We expected her to flee, but she looked up, around and resumed drinking. 3 minutes and 45 seconds and she disappeared into the dark night which willingly embraced her, taking her from our sight. We then left for the famed Mala Mala for the last 2 nights before making our way home.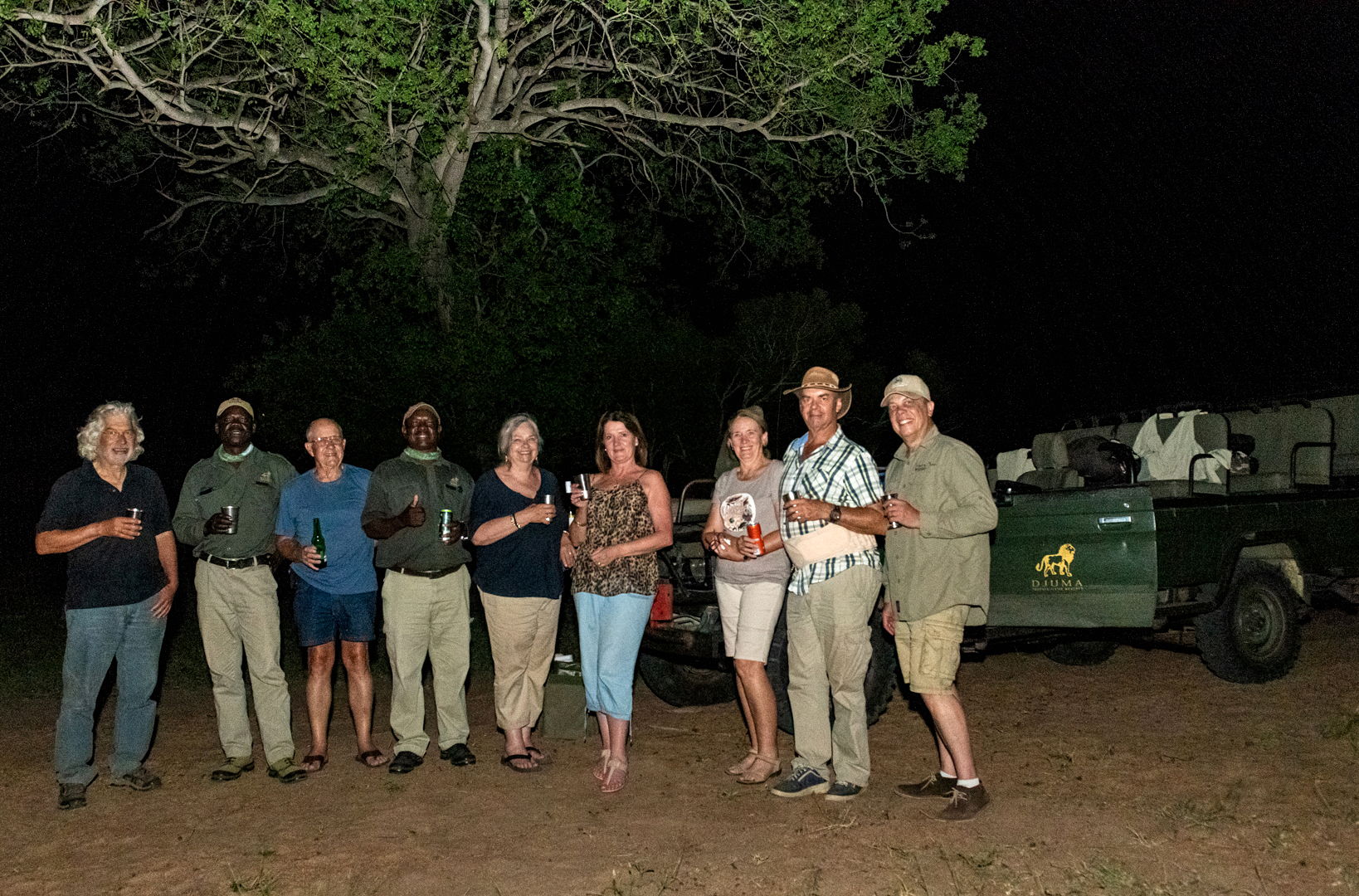 Djuma drinks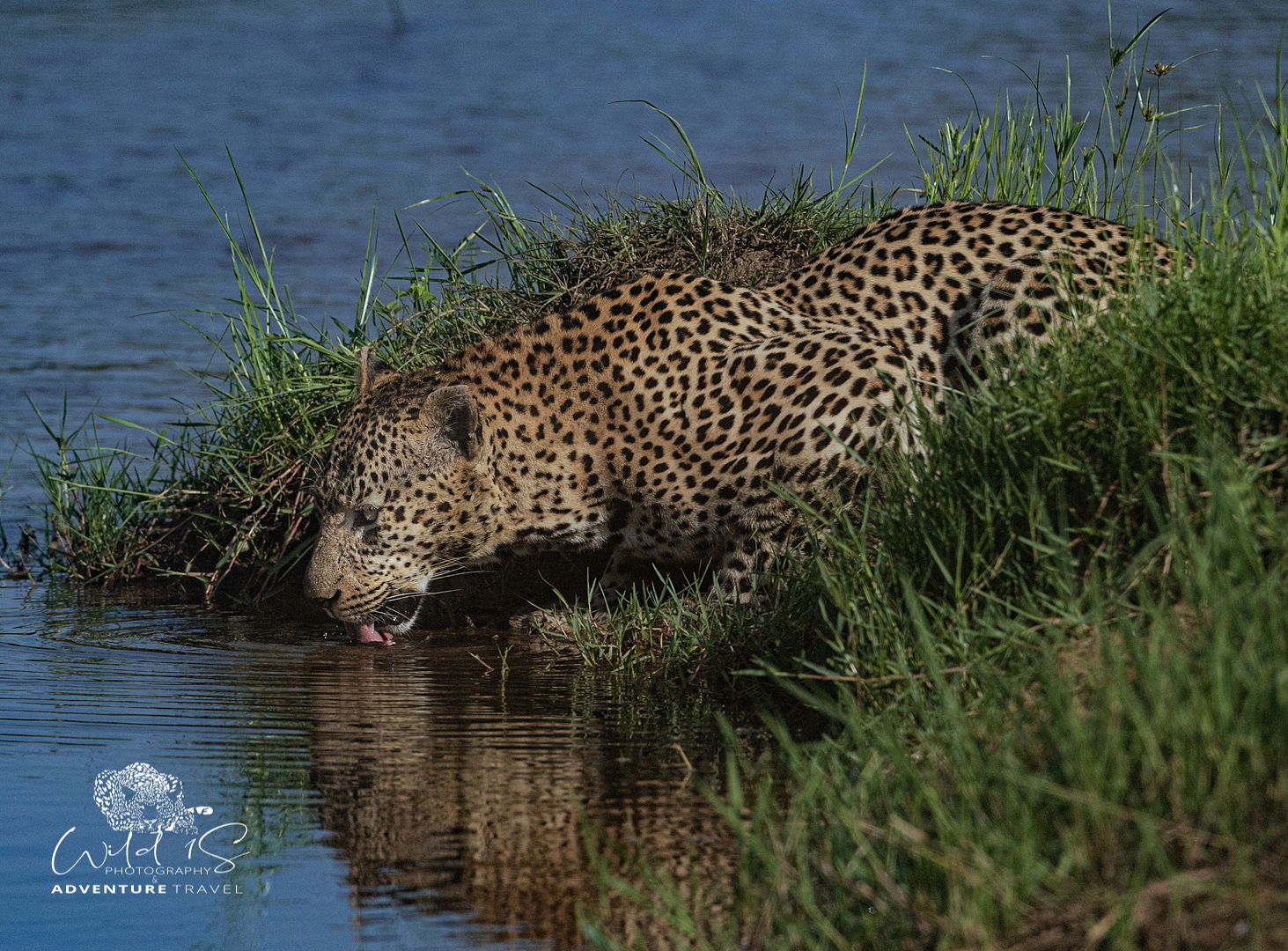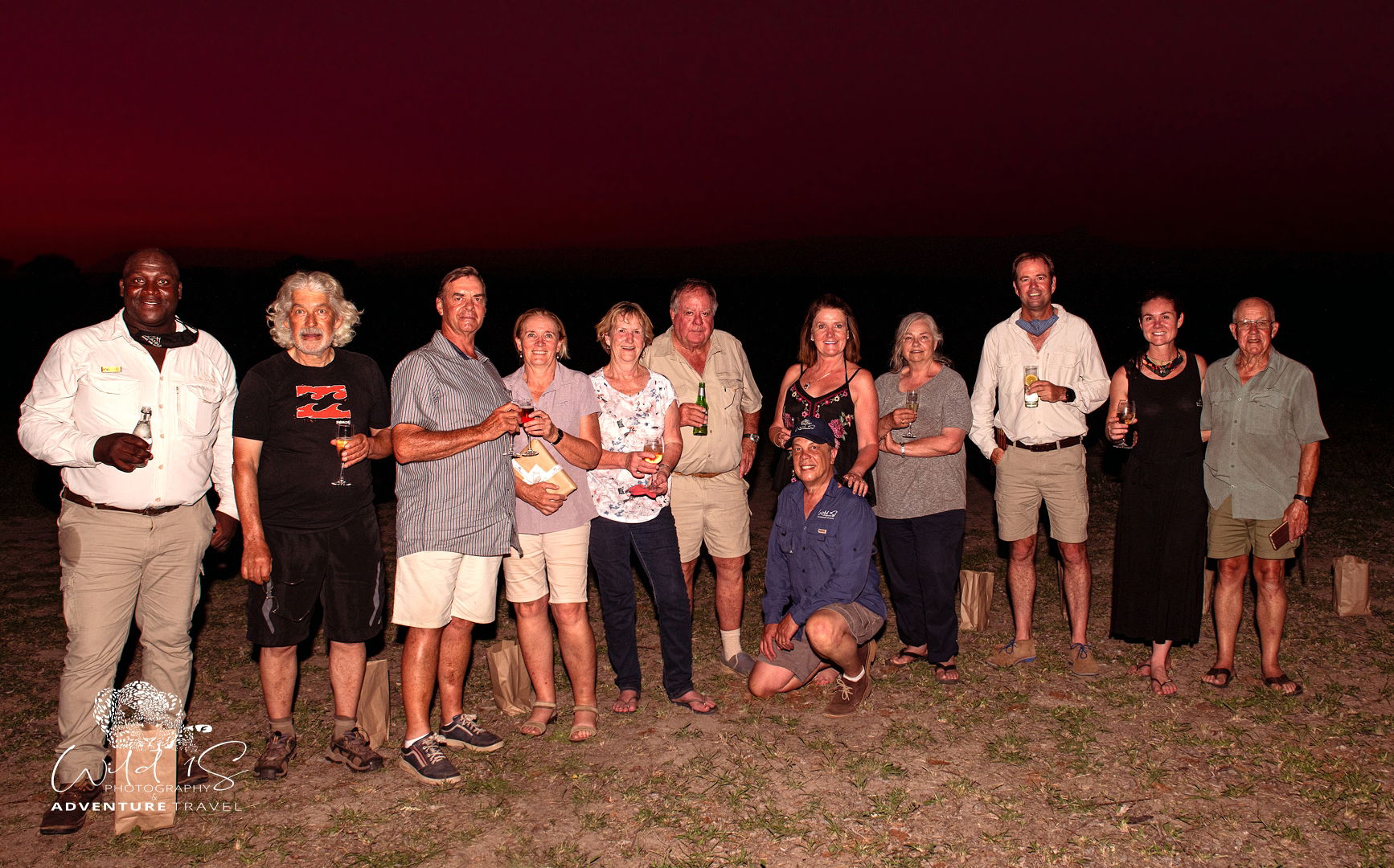 Surprise time with Dr Ian and Merle Whyte and part of Team Savanna at dusk.
Mala Mala is probably set in one of the most scenic parts of the Sabi Sand. We got there just in time for a fast snack and then to begin our first drive. Our ranger asked us what we had not seen. Wild dogs, we answered. He tells us that we are in luck, they have been at rest and should be able to be found. We drive and he indicates where they were. We optimistically scan the bush and dry river bank and suddenly Stella shrieks and the vehicle comes to a halt with a lurch. Two wild dogs have been right in front of us and have been totally unfazed to the point of nearly being run over by out vehicle. Phew, close. Shortly after that they come, 16 more, with elaborate greeting rituals which we capture, 12 adults and 6 puppies in all!!! We see and photograph plenty in that and the next 2 days before it's all over and goodbyes must be said and the long journey home started.
A few weeks later, the next adventure to Zimanga begins. This time Zimanga is so much more normal than the last two times as the restrictions are way more relaxed and we are able to have a great time. As usual Zimanga delivers photographically and after what passes really quickly, all leave with great memories, friendships formed and images to enjoy.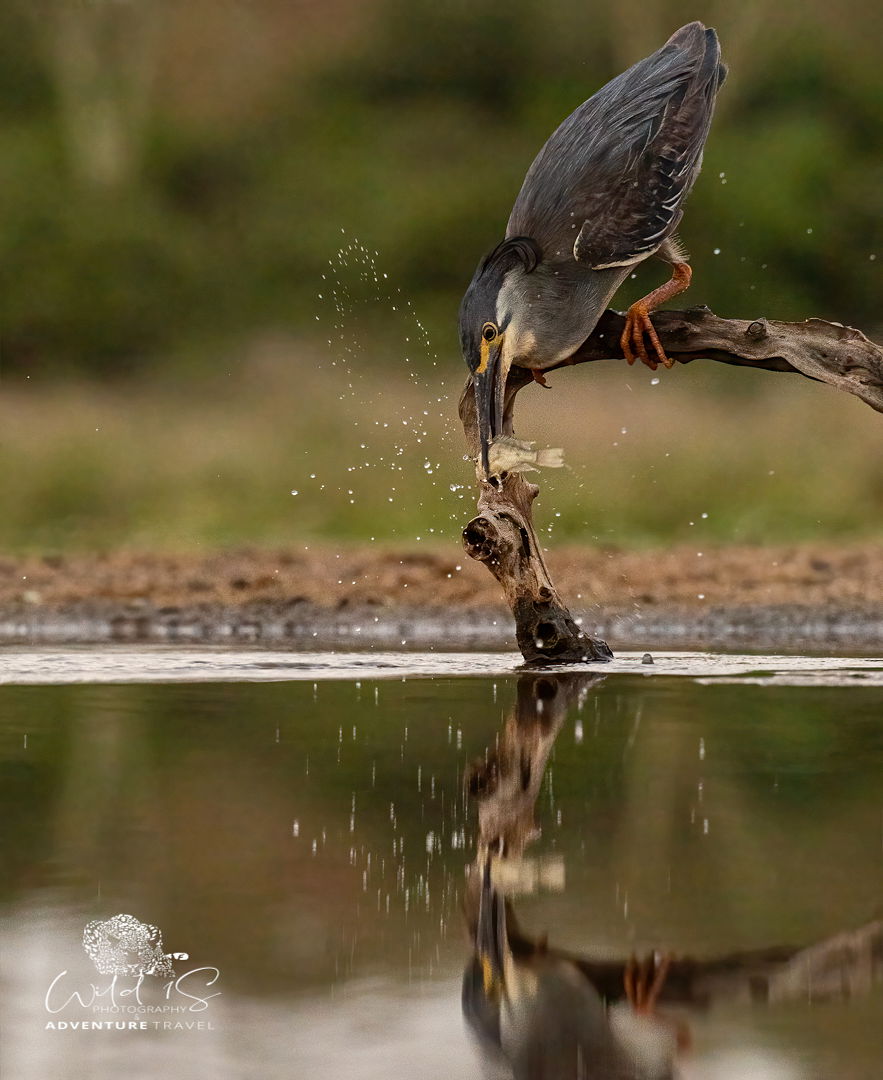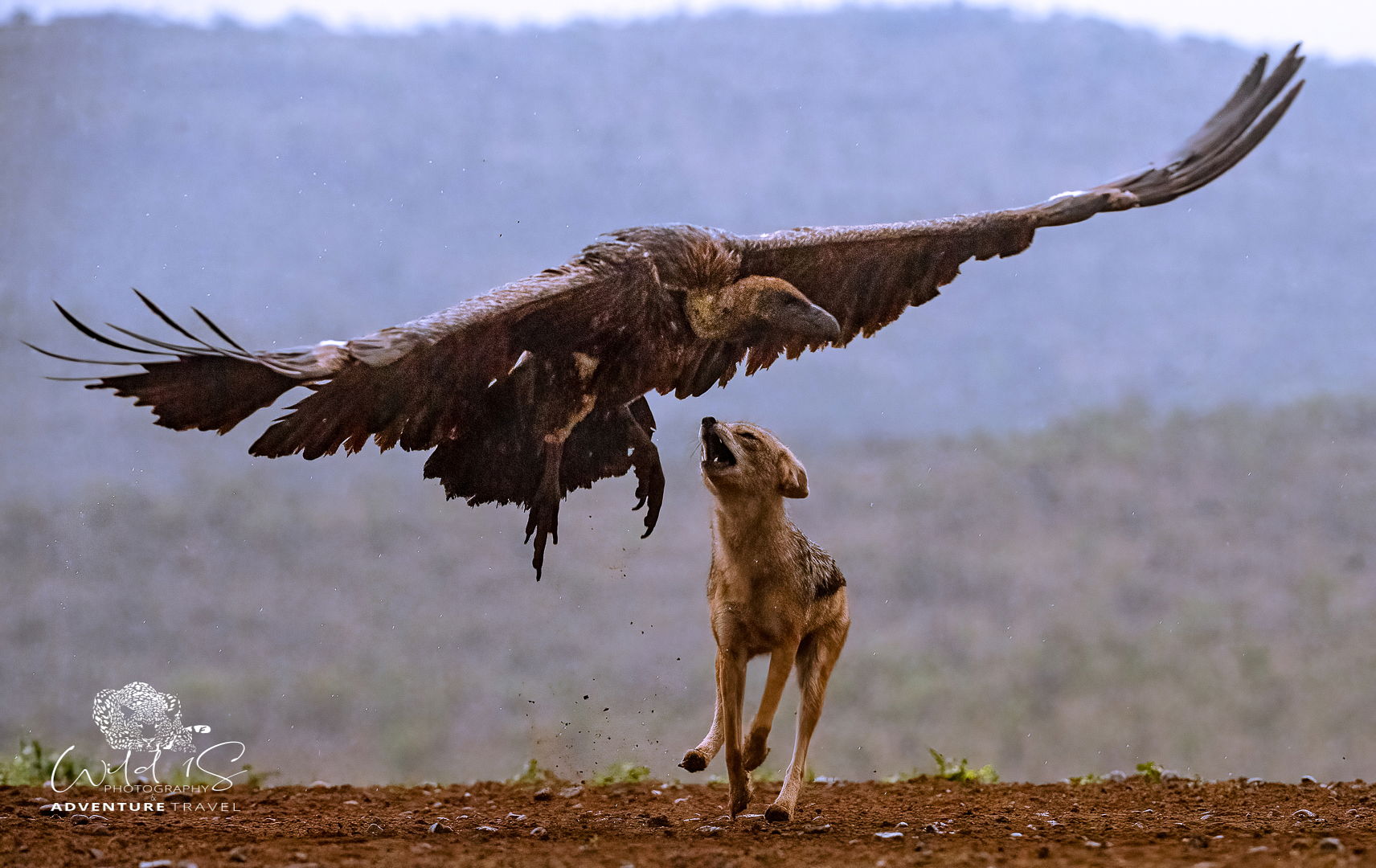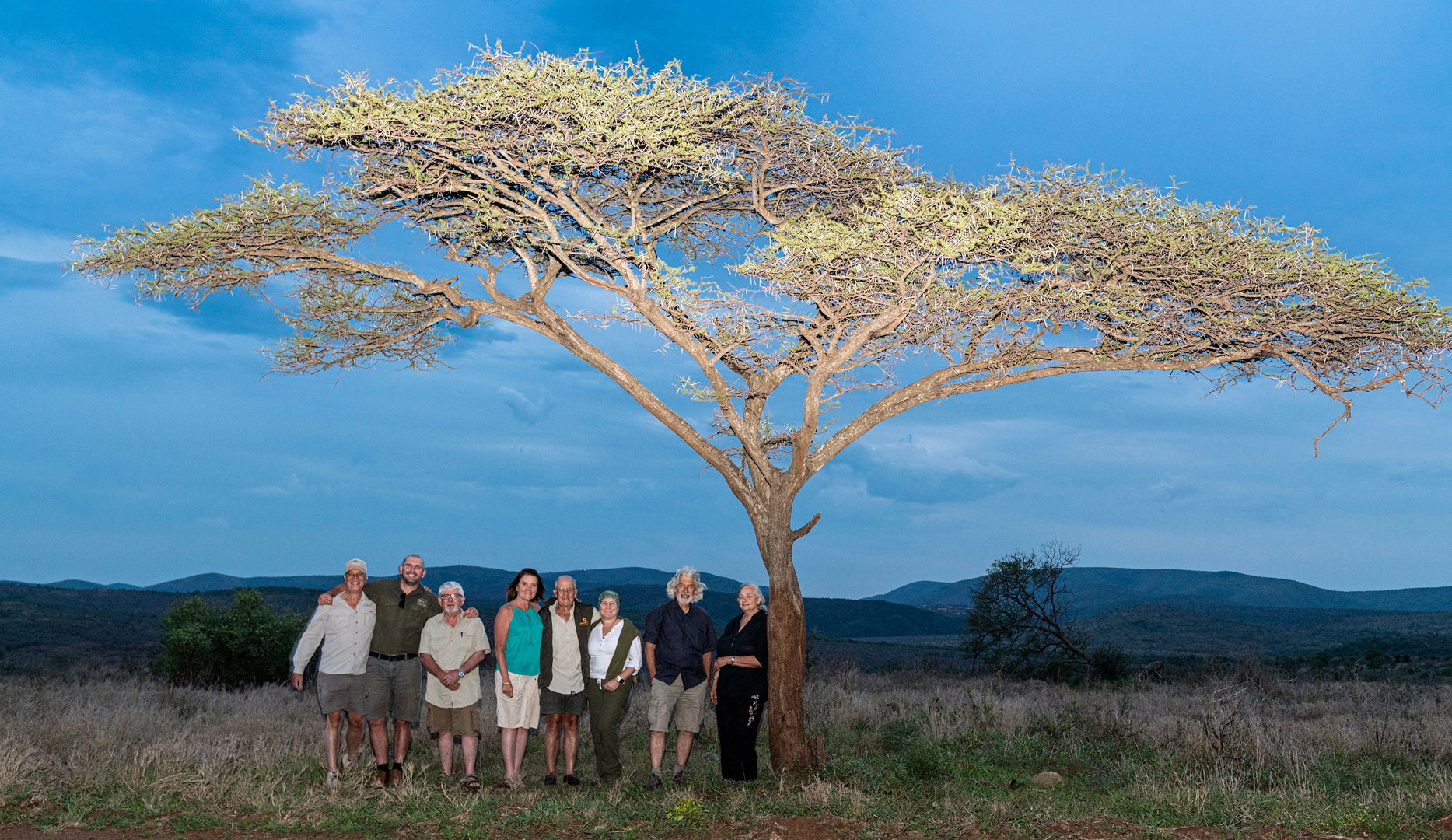 So in terms of the year that was, the adventures went really well. We had loads of fun filled photography in a friendly atmosphere. The great take out for us was the people, yes YOU. Those who joined us have one thing in common. They love fun and adventure and it was amazing being with every one of you. Thank you to everyone who joined one or more of these adventures in 2020 and to those who have yet to do so…….join in and experience this too, 2021 has some great adventures which await.