The Sony A9ii with the FE100-400mm f4.5-5.6, a review of sorts.
The approach to this short piece is not one of a review per se. In other words if you are looking for a scientific/mathematical/technically based, for me a generally boring) review, this is probably not the one you want. The approach here can be said to be a "hands on experience based in-the-field" look at this camera and lens combination while shooting mainly wildlife with a small amount of landscape.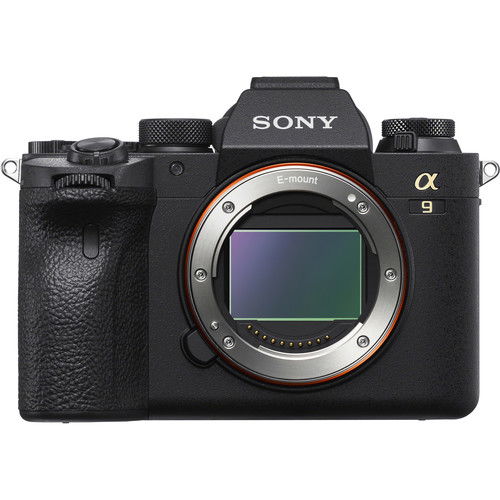 The reviewers comments and body specifications as a good start
The Sony Alpha a9 II is a sports-oriented full-frame mirrorless camera. It features a 24MP stacked CMOS sensor which permits 20 fps burst shooting without the 'blackout' found on traditional DSLRs courtesy of its electronic shutter (it can shoot at 10 fps with its mechanical shutter). Its 693-point phase-detect covering 93% of the image area and features Sony's latest Real-Time Tracking system. The camera has an ISO range of 50-204,800 when fully expanded and 14-bit uncompressed Raws can be saved. It can also record oversampled UHD 4K video. The redesigned magnesium alloy body, reminiscent of the a7R IV, is weather-sealed, has onboard 5-axis image stabilization, and offers two dials plus a joystick for selecting an AF point. The large EVF has 3.7 million dots and the tilting 3" LCD is touch-enabled. The a9 sports two SD card slots (both support UHS-II media) plus Gigabit Ethernet and USB 3.2 ports allowing users to transfer files over FTP (even in the background). Sony has updated its Wi-Fi system to support the 5Ghz band. The camera can store up to seven sets of camera and FTP settings, allowing for multiple photographers to use the same body the way they want.
Quick specs
| | |
| --- | --- |
| Body type | SLR-style mirrorless |
| Max resolution | 6000 x 4000 |
| Effective pixels | 24 megapixels |
| Sensor size | Full frame (35.6 x 23.8 mm) |
| Sensor type | BSI-CMOS |
| ISO | Auto, ISO 100-51200 (expands to 50-204800) |
| Lens mount | Sony E |
| Focal length mult. | 1× |
| Articulated LCD | Tilting |
| Screen size | 3″ |
| Screen dots | 1,440,000 |
| Max shutter speed | 1/8000 sec |
| Format | MPEG-4, AVCHD, H.264 |
| Storage types | Dual SD/SDHC/SDXC slots (UHS-II compatible) |
| USB | USB 3.2 Gen 1 (5 GBit/sec) |
| Weight (inc. batteries) | 678 g (1.49 lb / 23.92 oz) |
| Dimensions | 129 x 96 x 76 mm (5.08 x 3.78 x 2.99″) |
| GPS | None |
Comments on this camera
The size and weight of this camera can only be described as most impressive and that goes for the lens with which it was tested as well. So if you're a size/weight fan, this piece of equipment certainly delivers. Small caution for those with large hands, it may slightly lack hand feel, especially as the buttons are small and have tiny releases.
The battery life is very impressive. The expectations were that this would not be the case. Used as I normally would, which means shooting and a limited look at histograms and a few image reviews in the field, made for no battery issues so no concerns there at all.
The external layout of this camera body is really good and the buttons make for what counts in the field easy to use and to make changes under pressure i.e. shooting mode, aperture, speed, ISO and exposure compensation, all able to be changed without taking your eye from the viewfinder. The user friendliness of the menu structure takes some getting used to but it's all there. The custom menu buttons are very well located externally.
The twin slot is for me a non negotiable in any camera. I'm personally still a bit SD card apprehensive and would therefore caution that only fast writing, very high quality SD cards be used on this camera. As with all modern mirrorless systems, the electronic viewfinder is totally fantastic, regardless of lighting conditions, and cannot be praised more highly. I cannot say that I particularly enjoyed this camera during slow shutter panning where it was a tad "jumpy" and so hard on the human eye. Was this my user error? Maybe.
The camera delivers a very high frame rate of up to 20FPS. This is a huge positive but it comes with some drawbacks. The electronic shutter is ultra sensitive and has 3 modes (L, M and H standing for Low, Medium and High). That makes it easy to shoot bigger bursts than what is intended which can mean more image management and higher card usage than is necessary. I am personally not a great fan of huge bursts and prefer thoughtful composition but in high action, this can be a real plus.
Focus. This took a bit of getting used to but after that, it focussed fast and tracked really well. Eye recognition is amazing but as with all things, any camera is not "supernatural" and wind blown grasses were able to "fool" even this system.
The dynamic range is not what a landscape photographer would ideally want but this is billed as a sports-oriented full-frame mirrorless camera.
I was not too taken with the Automatic white balance setting on this camera which I felt a tad cold and "green" at a comparable kelvin value. That is easily remedied in post when shooting in raw and can of course be set manually (my preference) in field.
This was used in conjunction with 2 other cameras. Did my (usually very high) "keeper rate" (the number of shots which are able to be kept and so are not technically flawed) improve on it? Answer: No. My own experience may have had something to do with this.
Would I change systems to this or another mirrorless system? For me, the (always very costly) decision to change systems is answered by would my photography improve significantly in quality terms?. The answer: No. That would of course not apply to anyone who may presently have entry to intermediate level equipment or someone wanting to start out with professional level equipment who I would advise to try out many different systems, certainly including this one.
Would I want to have this equipment as a second set? Yes. Would this be my mirrorless system of choice? Without an up to date side by side test of the Fuji, Canon and Nikon latest mirrorless systems, that cannot be answered although I do suspect that this one would be my choice.
So in summary the Sony A9ii is a great, highly capable camera, along with so many other great cameras that we are privileged to able to shoot with nowadays.
If you wish to comment, discuss or engage about this, do not hesitate to drop us a line on hello@wild1s.co.za or phone on 082-7998144.