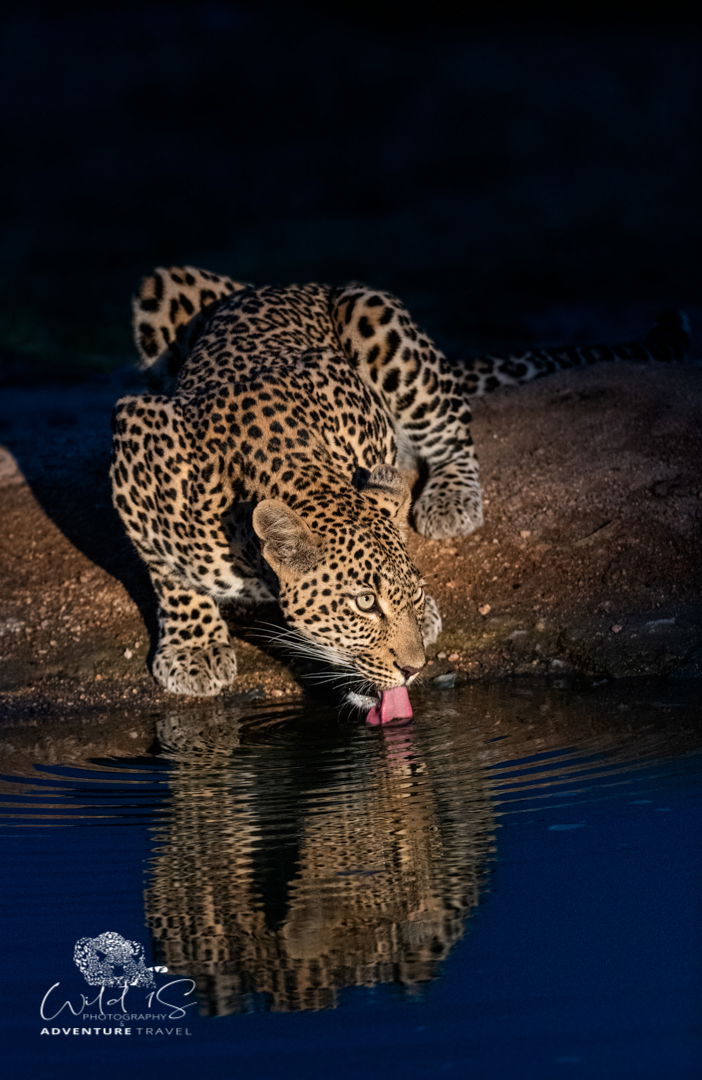 Welcome to this day by day blog following our adventure in the Sabi Sand Reserve from 2 to 10 November. Feel free to share this link and follow us as we adventure in this amazing place. Sabi Sand is well known for its amazing sightings, especially its big cats and leopard sightings in particular. Some of its leopards are well known "TV stars" who are known to many across the world through the Safari Live broadcasts. We find ourselves here at a time of year when the bush is very visually appealing and rich in colour. Our first 5 nights are at Djuma in the north and the next 3 at Savanna Lodge in the Western sector. During the Savanna leg of this adventure, we have an unusual surprise lined up for our lovely guests. Can you guess what it is? Drop us a line and if you are right, we will send you a gift, just for being right.
So our first day began with the usual frenetic activity of staggered arrivals. We were finally all there and the adventure was about to begin. After refreshments and Covid formalities, a light delicious lunch followed. We then left on our drive, the weather rather hot and sticky. We very soon picked up the tracks of a male leopard. Then came the challenge of finding him in the fairly dense vegetation. He had moved quite a bit but our guide and tracker, experts in this field, led us to Tingana, known as the Duke of Djuma, an older yet dominant male, lying on top of a termite mound. We got around to the side where he was side lit and got some really great images including some high key ones, which were well suited to this scene. His expressions were great. We did not have to wait long before he got up and started moving, scent marking as he went. We positioned ourselves so as to see him front on and disappoint he did not. We worked around into the light. He suddenly stopped as he saw some impala. He fixated on them but ultimately collapsed in a heap. Safari Live had joined us. We waited to no avail and so decided to stop for a drink, which we did while admiring the late sky in all its glory. We then decided to see what else was about and were told that there was some action. His daughter had killed an impala which he had taken over. Seems the hyenas had also got their fair share and we saw her briefly, leaving the place where she lost her kill to Tingana was in a tree eating the kill, with hyenas all around crunching and making numerous eerie night noises. After a good time of this, we left them and returned to the lodge where we enjoyed a pleasant drink and lovely supper, savouring our meal accompanied by Kaapzicht Bin 3 and other drinks and chatting about the escapades of the afternoon, and then retiring happy to anticipating the next day's happenings.
Today 3 Nov started with a hyena display of animated play at the lodge. This was what entertained us as we sipped our morning coffee with a light snack. We then went out to where Tingana had been and he was not there, neither was the kill he had been feasting on. Before long and in beautiful light, we found him. We spent some great time with him in awesome light and after a while of watching him rest, we left him. We then followed up on lion tracks which had been seen and decided to take a comfort and coffee break. No sooner had we begun that than we heard that the lions had been found, the Talamati pride, all 15 of them including an Avoca male. We were just in time to see the male drink as well as a female. We then got a number of portraits as they settled for the days lie down and we headed back to the lodge to a great breakfast/brunch. The afternoon began as a hot humid and rather dull afternoon. Very quickly we found the beautiful Tlalamba female. She had made a kill she was about to lose it as it was on the ground. After following her tracks, we found her rather quickly. We followed her to a waterhole where she had a HUGE long drink, giving us some really great opportunities. She then went to a nearby rock on which she lay, posing, to our utter delight. During that time, an elephant herd went in to drink. We then went back to her and to our delight, exactly at blue hour, a time of sheer magic, she went back to drink, giving us a display of blue reflection in the water as she drank. That ended it for us and we returned to a sumptuous beef fillet main supper and much banter before settling in for the night.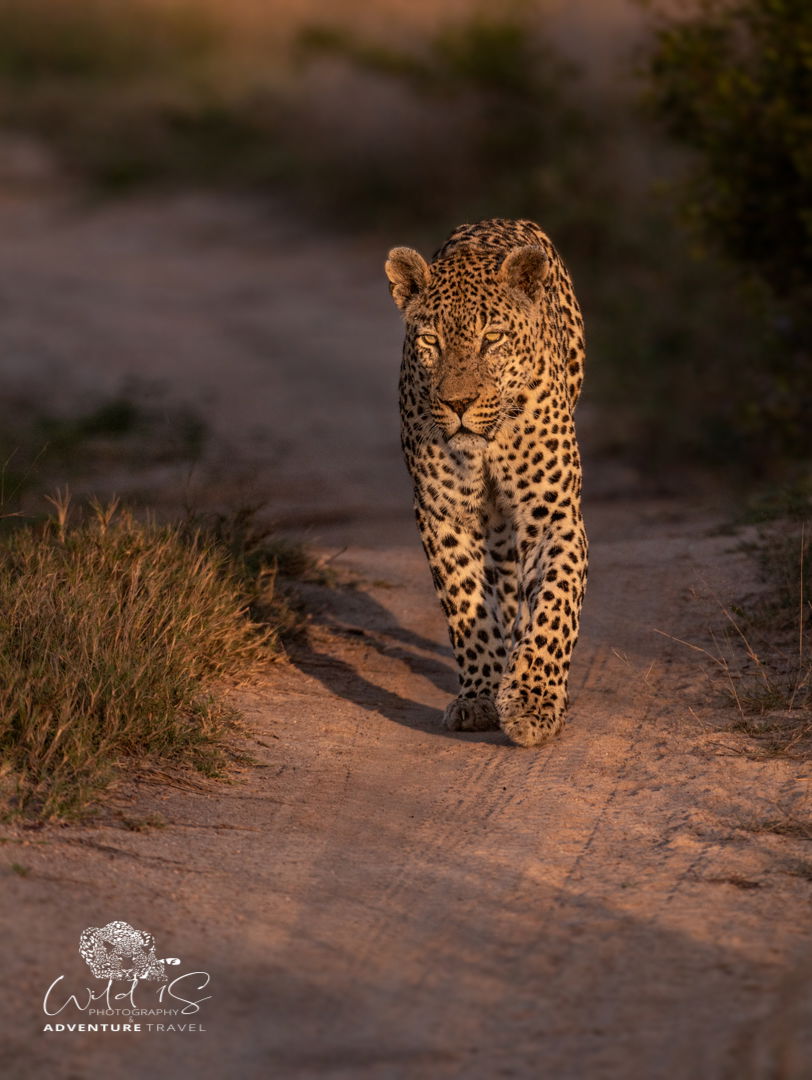 Today, 4 November, started with an early departure. We searched the immediate area and found the lovely leopard female, Xidulu. She has a cub on an adjoining property and comes to Djuma to hunt. Sadly she only showed mild interest in hunting but instead rewarded us with a number of great poses up trees, on mounds and climbed dead logs, making for some really great photography. We think shew is coming into oestrus and so looking for a male who had marked in the area. We were looking around and considering our options when we again saw Tlalamba. Once more she was in no mood to disappoint us and her display was truly fascinating. We returned to the lodge where we had a great breakfast followed by a time of rest. A great lunch followed and we again left for the afternoon. That started off fairly muted and dull and towards sunset, the sky started a display of its beauty. At this time, we went to the Talamati pride which had caught 2 young buffalo. We photographed them with a splendid dusk behind them and then went to those with the kill nearby. There we saw some amazing displays of dominance by the Avoca male. We then began to make our way back when unexpectedly, we saw 2 young honey badgers. What a bonus! Cameras clicking, we followed them briefly, before letting them disappear and return to the lodge for yet another great meal accompanied by Kaapzicht Bin 3 wine.
5 November. The day started off with a hot drink and snack and then off into the bush. We did not take too long before we found the Talamati pride, a very well buffalo-fed pride, next to water. We positioned ourselves well and got a few great images of them drinking. We then had a coffee stop and saw Tlalamba who left a kill she made and walked into a dense area where we left her. We headed back to camp, looking for what we could find. That gave us a few sightings including a Spotted Eagle Owl on a nest with a chick as well as a pair of rhino which gave us some interesting behaviour, and many oxpeckers. The day was by then a very hot one indeed as we returned to a great breakfast. We then had a rest, and for some, a swim, a delicious lunch and then the heavens opened, giving the impression that we would not be going out again. We decided to go out again, late and were thankful we did......we saw Hukumuri, a huge most impressive male leopard, despite having a blind eye. He gave us a hard time following him and then settled on a mound for a long time. What a sight........At blur hour, whe aletred and seemed to go into hunt mode, but gave up shortly. We eventually left him and found a solitary lioness with a young cub. She roared as hyenas harassed them. To see her protective ways was great indeed. We were joined for dinner by Michel Girardin, the manager of Djuma, a man whose knowledge of the bush, tourism and all that it entails is as entertaining as it is vast. What an end to a sublime evening.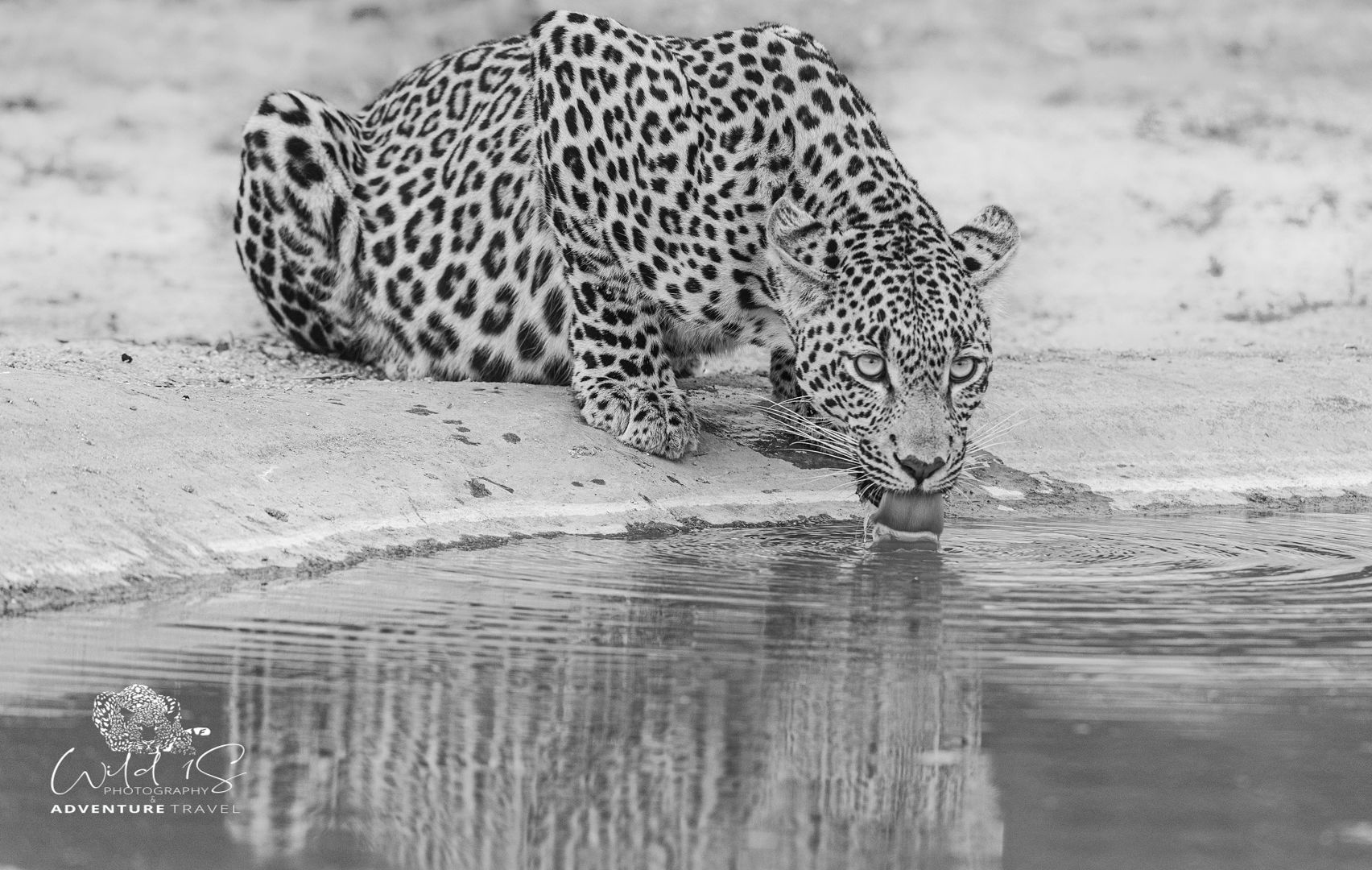 6 November. The day, which was to be our last full day at Djuma, started as a bright day which turned into a very hot one. The morning was quiet. Interestingly, all the guides in the afternoon commented on how quiet the morning had been, so we were clearly not alone. Anyway, we made the best of it, seeing a dwarf mongoose colony and a pride of lazy lions. No leopards, the first of our such drives, which was the case for the day as well, despite some great tracks. We also had good bird sightings. During the afternoon, we discussed "the keys" high and low, in photography, and flash photography in wildlife. The afternoon began as a very warm afternoon and we saw a pride of lions just as they left for Manyaleti. Our meals were super and the company with all the banter during our late stop was just great. We then saw a flap necked chameleon, tribute to William, our trackers spotting ability. Thus ended our last day at Djuma.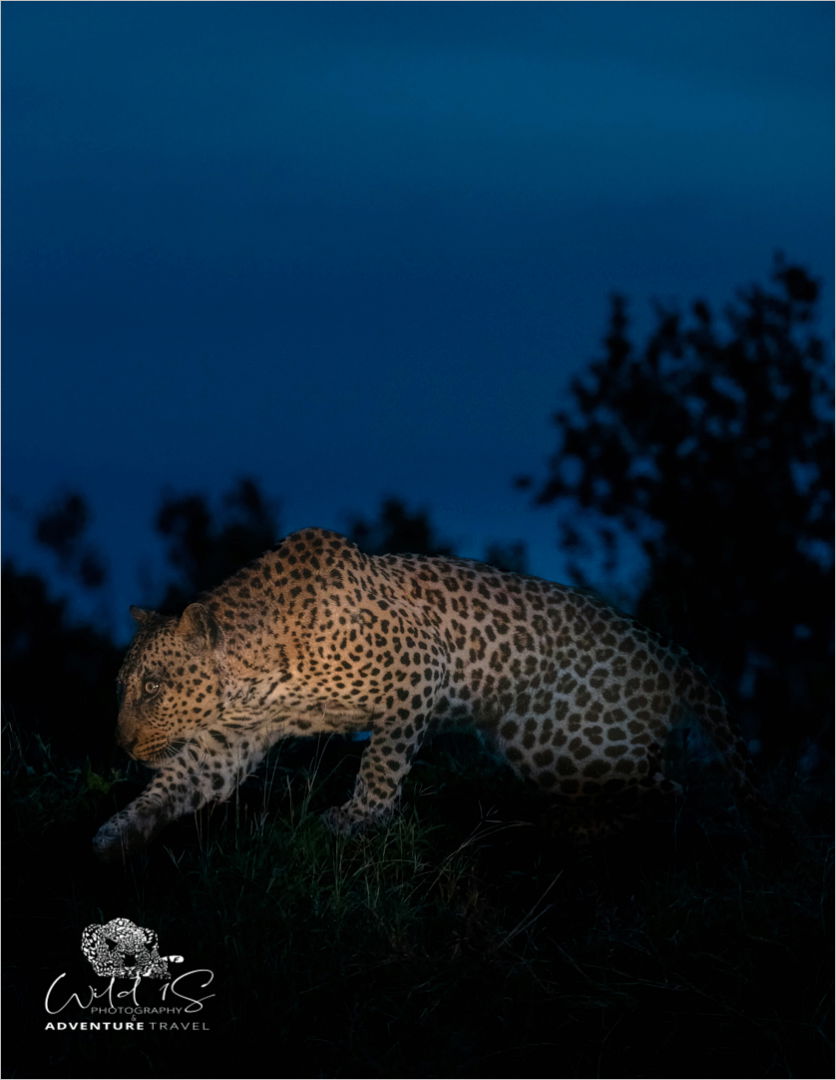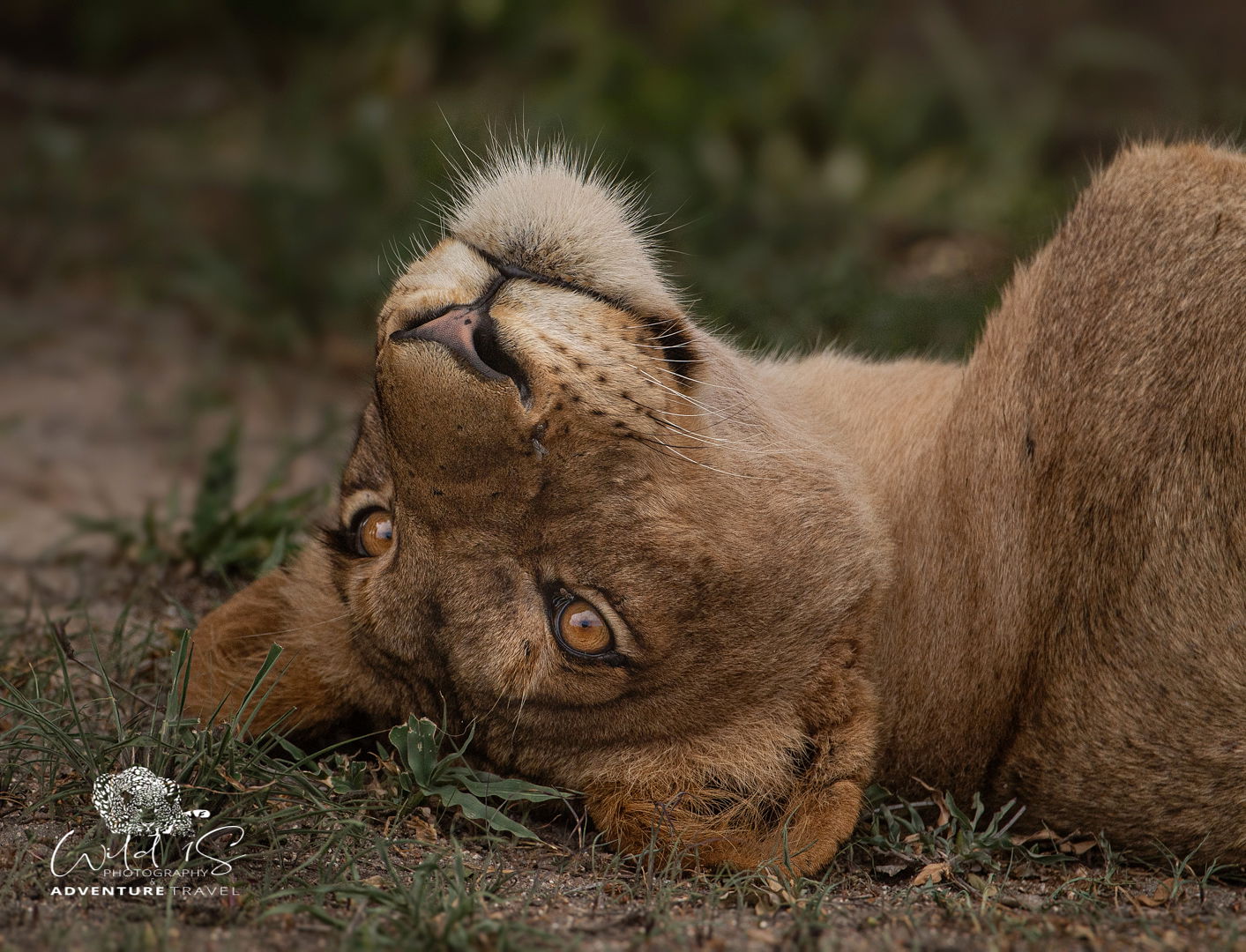 7 November 2020. We left Djuma and made our way to Savanna Lodge some 70km away. This is just a great place. It is simply breathtaking and its service is just unbelievable. We were settled in and had a lovely lunch and left for our first drive, in the company of lodge manager Neil Whyte, a man almost born in the bush as son of the legendary research supremo Dr Ian Whyte. He asked us what we wanted to see and we opted for cheetah. We were treated to a herd of elephant drinking followed by a male cheetah which was promptly found. A black breasted korhan displaying followed and then a hyena which gave us slow shutter panning opportunities galore. We then approached a spot where lights shone and soon enough were presented with a table of snacks, drinks in the company of Ian and Merle Whyte. Savanna had indeed made our guest surprise a fairytale of the bush as well. Ian presented our guests with an inscribed and signed copy of his book, Living the Wild Life. Our guests were then photographed with these legendary people after which we returned to the lodge where Ian and Neil were presented with a bottle of de Chalain Special Reserve 2015 wine, our own special bottling of a stellar wine in a stellar vintage. We then enjoyed a delicious meal and retired exhausted and happy and ready for an early start We are hoping to find cheetah again as well as leopard tomorrow.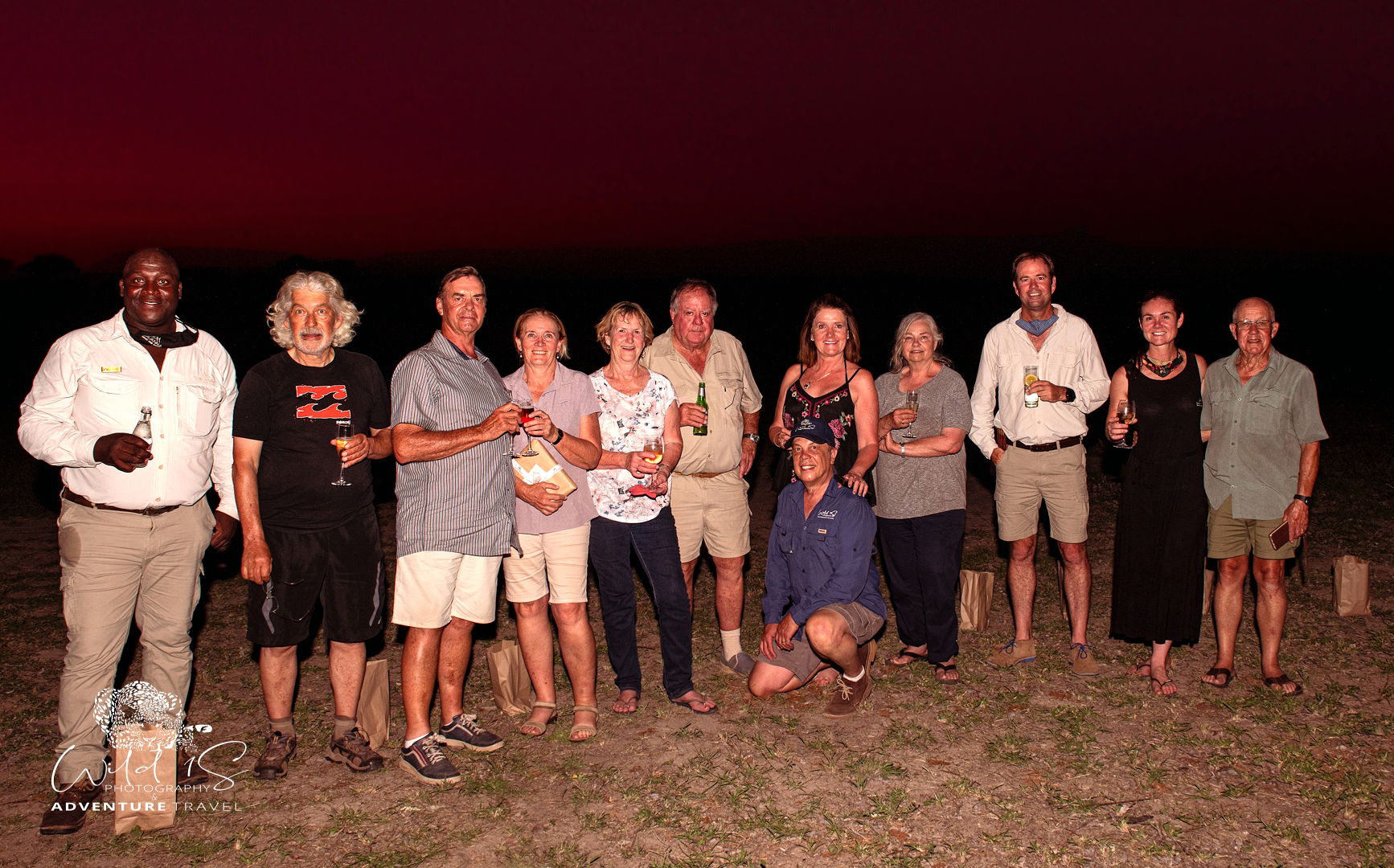 Above is our group at Savanna lodge in the company of Life, tracker extraordinaire, Ian and Merle Whyte and Neil and Natasha Whyte who manage Savanna. Neil and the head ranger Dan are guiding us. This moment in the African bush was the surprise where Ian presented those in the group with a signed and inscribed copy of his book "Living the Wild Life" where he shares his extraordinary and adventurous life, a life lived beautifully and adventurously, his book is a "must-read" for nature and wildlife lovers.
8 November. Today, another really hot and humid day, saw us seeing a plethora of game. In the morning, we saw a cheetah which was rather lazy as well as a number of other large and plains game. We did see a male leopard in a photographically difficult situation. We came home rather hot and had a rest and a great lunch after which we went on drive again. We literally went from subject to subject, big and smaller. The cheetah we had seen was still rather laid back so we left him, promising ourselves that we would be back. We then saw the same male leopard and he made it really difficult for us. We left him and made our way back to our cheetah friend, who we had been told was now active. We could not believe our eyes when we saw him...he was at a waterhole drinking!!. That gave us a great photo opportunity. we followed him through him marking in several places. He then scratched against a tree and then lay in the road. We left him and paused for a drink over a waterhole where several elephant graced us with their presence before we came back to the lodge for a great boma dinner.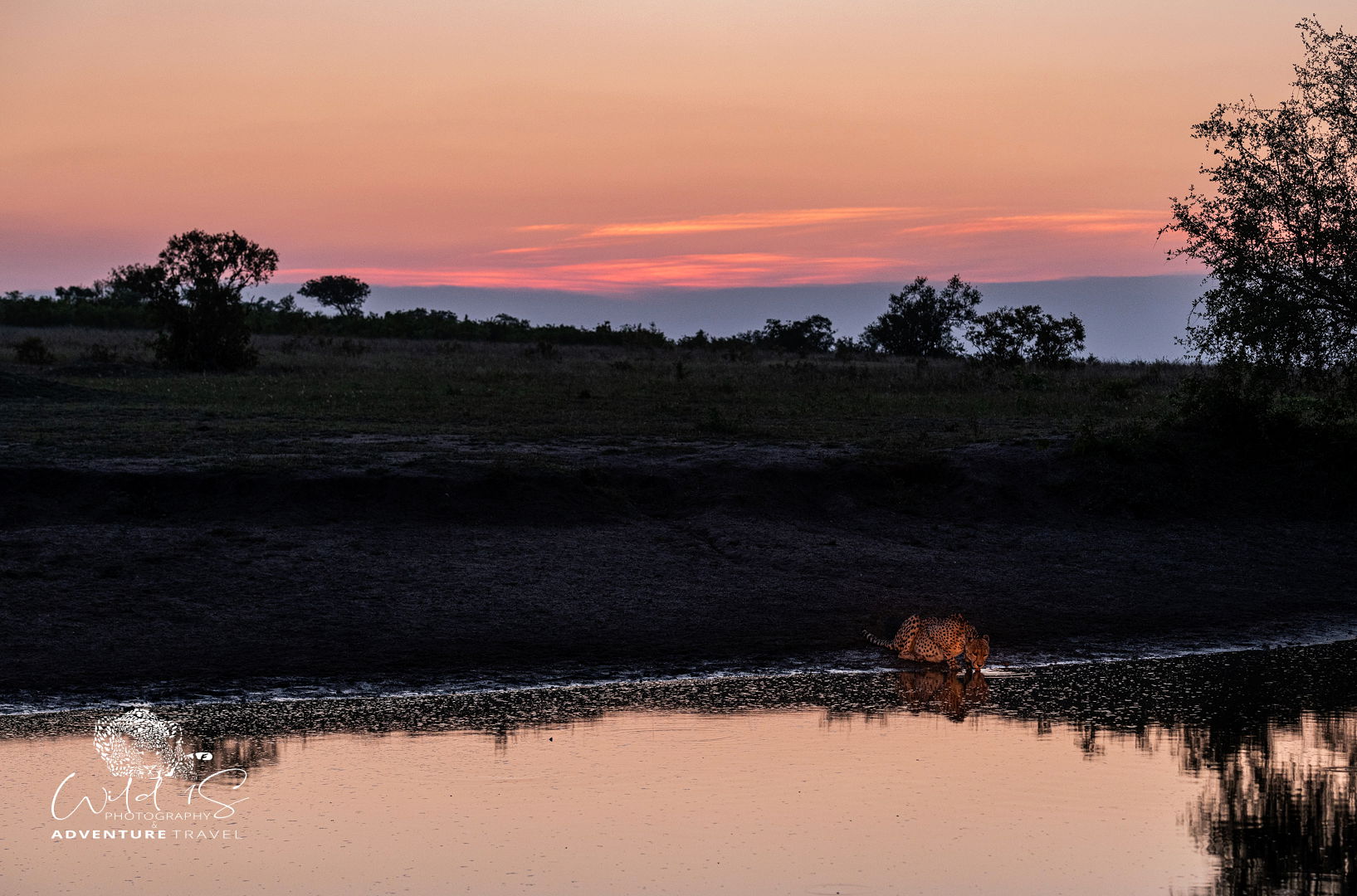 9 November. This morning announced itself as cooler than yesterday but that hardly means cool at 38C at peak. We left after a coffee and light snack and headed in search of a pride of lions. It was not too long before we began to see evidence of them and there he was, a huge old, scarred male lion and in his near vicinity, a group of 6 beautiful lionesses and sub adult males. We spent a good while with them and got some great portrait shots but they were not too active. We left them with a decision to check on them in the afternoon. We then made several stops to photograph birds, the notable one being the rare striped kingfisher. We got a radio call that a male leopard had been located in difficult riverine bush. We made our way there and saw him. We thought he may cross the river towards us but alas, all seemed lost as he headed the opposite way. That of course underestimated Neil and Life, who promptly got us across the river, complete with a water crossing, and we located him. With excellent anticipation, we got him walking towards us. He then veered back towards the water and drank before crossing the river. It goes without saying that we got some really great images. We slowly began to make our way back, pausing to get images of a few subjects. We got to a waterhole and found a HUGE elephant drinking and splashing. This was magic and we even got to photograph him from out of the vehicle. He was then joined by 2 more bulls which just added to the drama and the opportunities. We and our valued guests are certainly being treated to a totally mind blowing time. Our late drive will focus on the lion pride but at the rate we are going, who knows what magic awaits............Well we left in a hot afternoon after a great lunch. Little did we know what awaited us. We saw striped jackal, rhino with a calf, much general game, a huge herd of buffalo, hyenas which interacted and were chased by buffalo, hippo which yawned and were active and then to the lion "Ottawa" pride. They were initially inactive but very soon after our arrival were up and moved through bushes settling in on the move. They tried to hunt buffalo and settled on rocks making for top class nocturnal images. We were late to return to the lodge which we began to do when we saw a young male leopard. We then decided to make dinner immediate but Team Savanna had other ideas. We were taken to a 106 year old train carriage, part of the original Selati trains which ran through the Kruger, where drinks by lights awaited us, followed by an awesome meal in the beautifully appointed historical carriage. To say that Savanna is great is such an understatement. This place has an awesome wildlife experience complemented by service and a lodge experience par excellence. Tomorrow morning this epic adventure comes to an end after our morning drive.
10 Nov. We started our morning drive on a far cooler note than we had before, which was probably welcome although the wind was a tad chilly, but we were hardly disappointed. We were soon enough in the company of a few amazing subjects, not least of which was a martial eagle with a mongoose kill with which it took to flight. We then had a sighting of the Ottawa pride which was quite difficult to find......until our very own Stella found them, much to the amusement of all. We then left them and during our coffee stop, found a saddle billed stork in flight. We then went back to them and alas, they were still not active. We then began to make our way back to the lodge stopping for a few interesting birds. Suddenly a leopard was spotted, Thamba, a 3.5 year old male. We spent a good while with him while he moved and rested only briefly, seemingly to look for newborn impalas. That of course made us late. We said our rather sad goodbyes to awesome Savanna and left to our own ways. For us as well as John Mostert, that meant going to a place in the Grietjie Nature reserve which has a hide. We loved this hide and soon enough loved it a lot more when a young female leopard graced us with her presence drinking at the waterhole.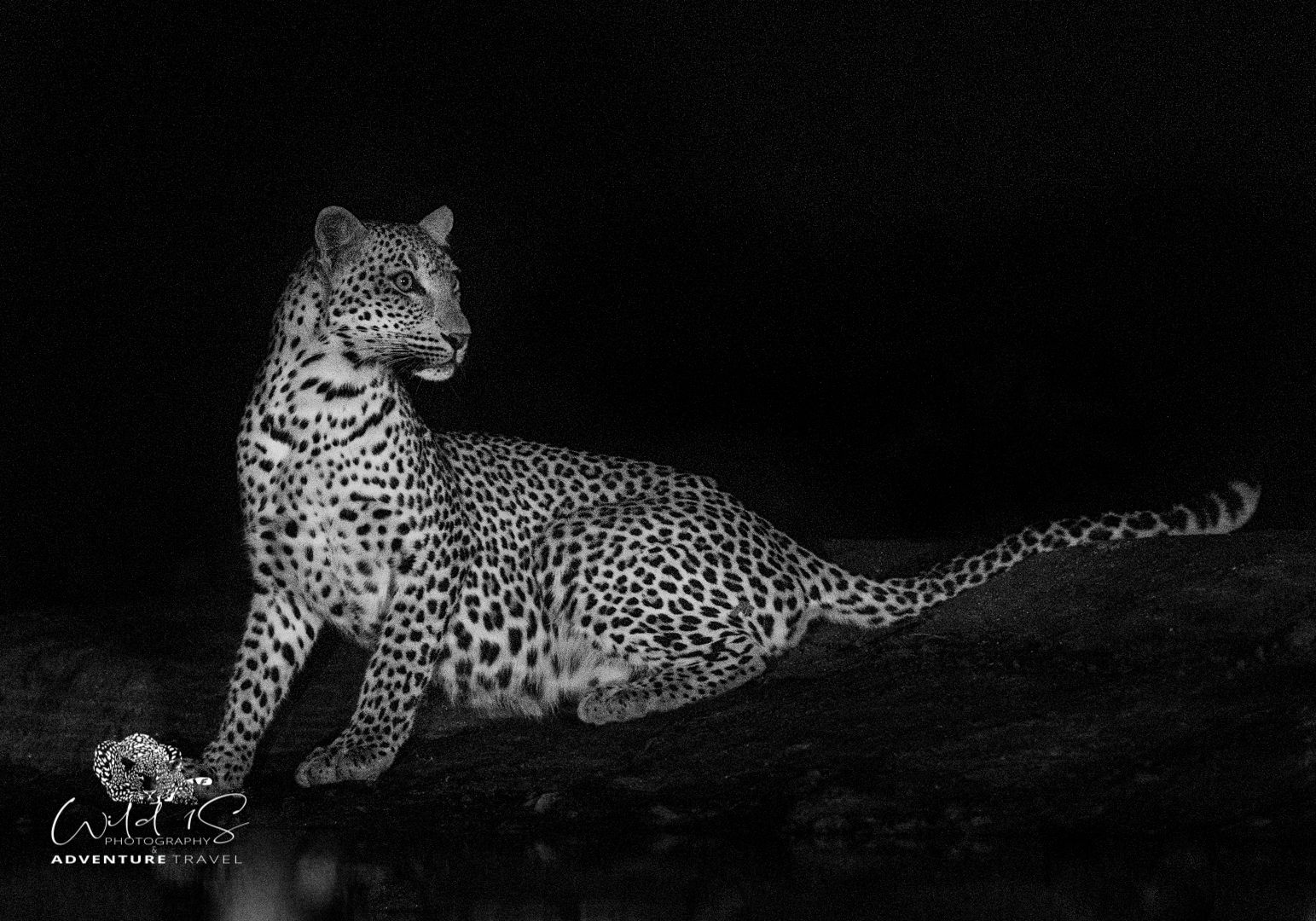 For us the final leg of the adventure is Mala Mala which we will blog too.
11 Nov, The Prologue
We arrived at Mala Mala late as we were unsure of which gate to use. We had been called by the pleasant manager en route and assured that they were ready for us. We met our ranger Jaco, a pleasant young man. We hastened through our formalities, a light refreshment and started our first drive. We had mentioned not having seen wild dogs as yet. We were shortly in the company of a pack of which two were in the river bed. After a short while we saw them all come into the river bed, all 18 of them, 6 being puppies. A mayhem of interaction and play followed to the tune of cameras clicking away. We the left and went to the nearby lion pride. That was a mating pair, a lioness nursing 4 young cubs and a sub adult male nearby. Roaring, mating and contending followed, Wow. We returned to the dogs in time to see them active again, on rocks, before they disappeared. White tailed mongoose, genet and silhouettes of zebra on the horizon accompanied us back to the lodge where a great boma meal ended our day together with discussion and plans for the next day. So another great adventurous day.
12 Nov. We began our day early and with much anticipation. We headed to a hippo carcass which was now quite long dead in the hope of seeing some young lions which had been feasting on it. Sadly they were absent but there were many vultures of varied species and the bird life down there was prolific and enjoyed. We then found the Island female leopard, a stunner which did not disappoint us by the show she gave us. She tried to hunt although she failed. We had a delicious light lunch and rest. The afternoon drive saw us head to the wild dogs which were not active and also the Nkoveni leopard female. We made the call to leave her and return to the dogs. That proved to be a wise choice as they were soon active and that ended up being a frantic hunt as well as a confrontation with hyena in perfect light. We then returned to the female leopard in time to see her move. we followed and photographed her eventually losing her as she entered the nearby unfenced Sable Camp. That is how an amazing evening on drive ended as we went to the boma for a lovely dinner and to our rooms for a rest.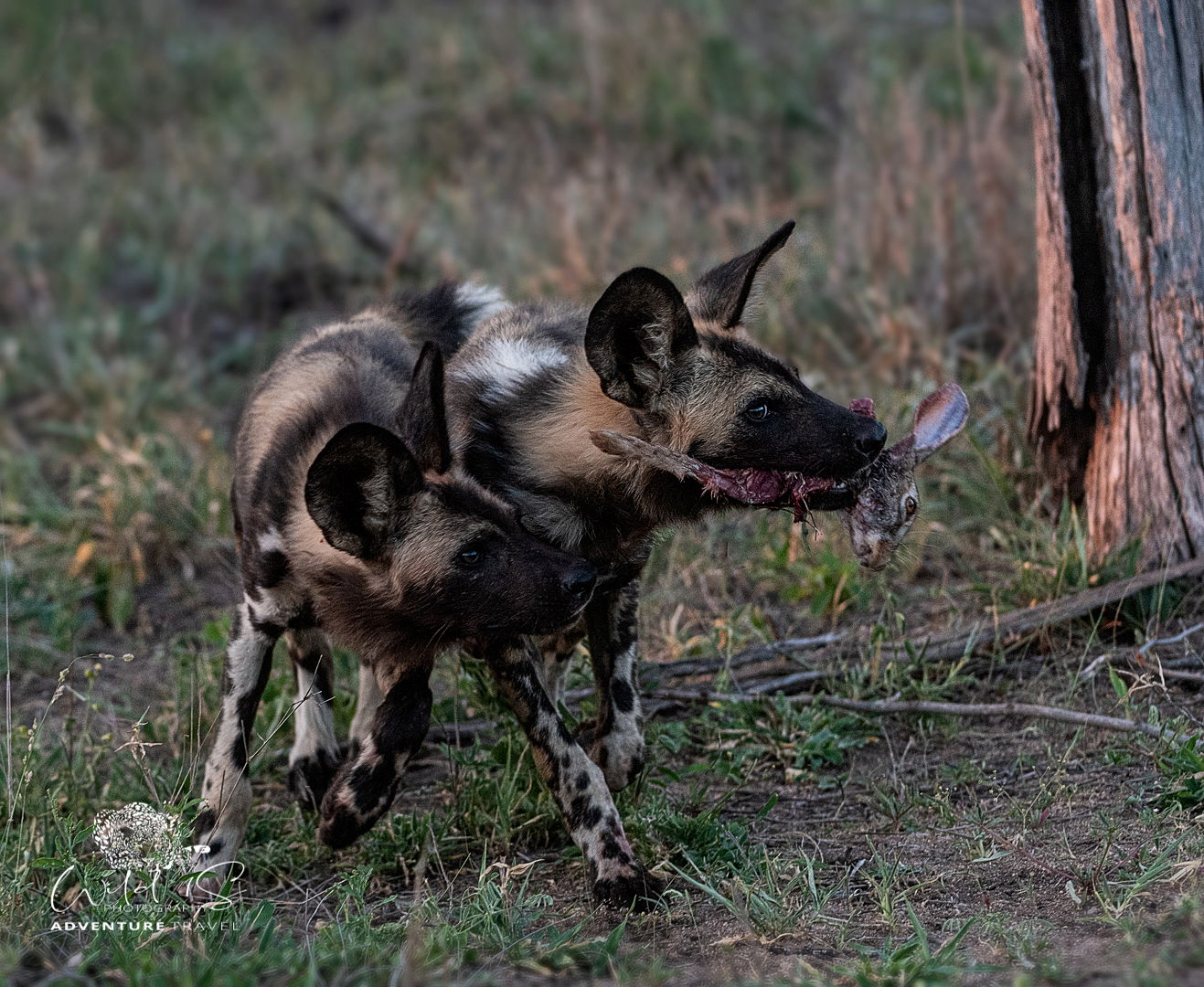 13 Nov. We began the day early again. The sun had not risen fully when we passed the airstrip and saw a young lion which made great images against the rising sun. Interestingly he seemed disinterested in a nearby wary wildebeest. We followed him for a while and left him in favour of a male (Maxim) leopard, who was sadly in no mood for guests and simply slept. Oh well. We then found a number of general game and birds which kept us clicking until Stella spotted a leopard female, the Kapn female. This young beaut made us work hard before she popped into a marula tree which she stayed in for sometime, making for great photographs. We saw a few birds as we headed back, this part of the trip now over. After a super breakfast and packing and formalities, we bade farewell to a wonderful Mala Mala and it's great team.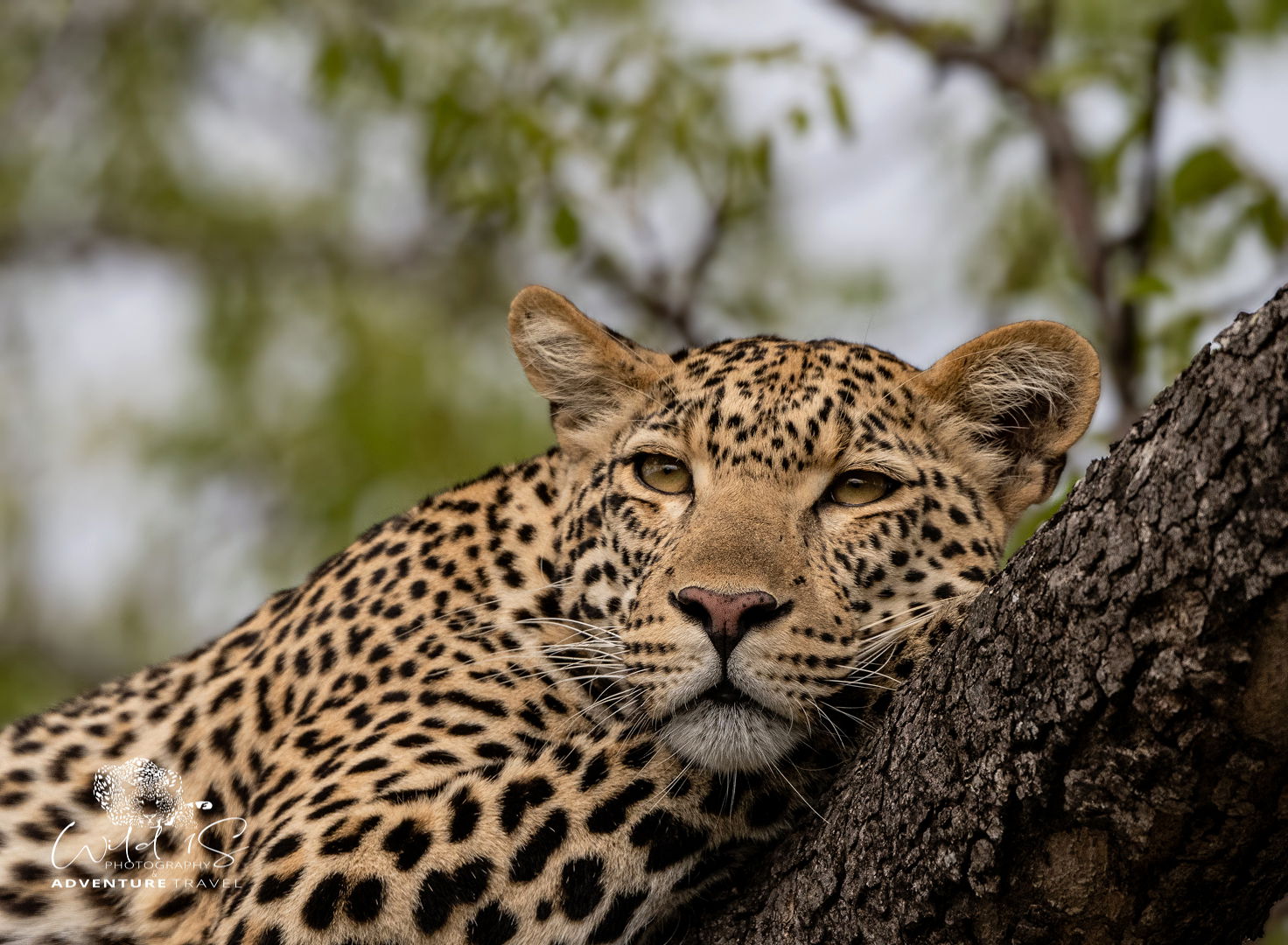 In conclusion it can be said that this trip was epic, beyond our expectations and left our special guests really happy. We know that they got great images and a selection of them will appear on our Facebook page soon so watch this space.
If you have followed this blog, we appreciate your company and hope you have enjoyed it and we look forward to seeing you follow us in Zimanga on 17 November and will have another blog for you to follow.
Best wishes from Wild1s.